Reaching the NBA puts you in an elite class of athletes. With only 15 possible roster spots on each of the 30 NBA teams, that means only 450 players reach the top.
According to Statista, over 27 million Americans played basketball in 2021. This puts NBA players in the top 0.00167% of all American basketball players.
And when you look at the list of schools these guys came from, you'll see plenty of D1 powerhouses – Kentucky, Duke, Kansas, and more.
But, as you'll see, talent can emerge from anywhere. At Joker Mag, we're all about showcasing these inspiring stories.
Here's a breakdown of Division 3 basketball players who made it to the NBA – now and throughout history.
NBA Players Who Played D3 Basketball
Duncan Robinson – SG, Williams College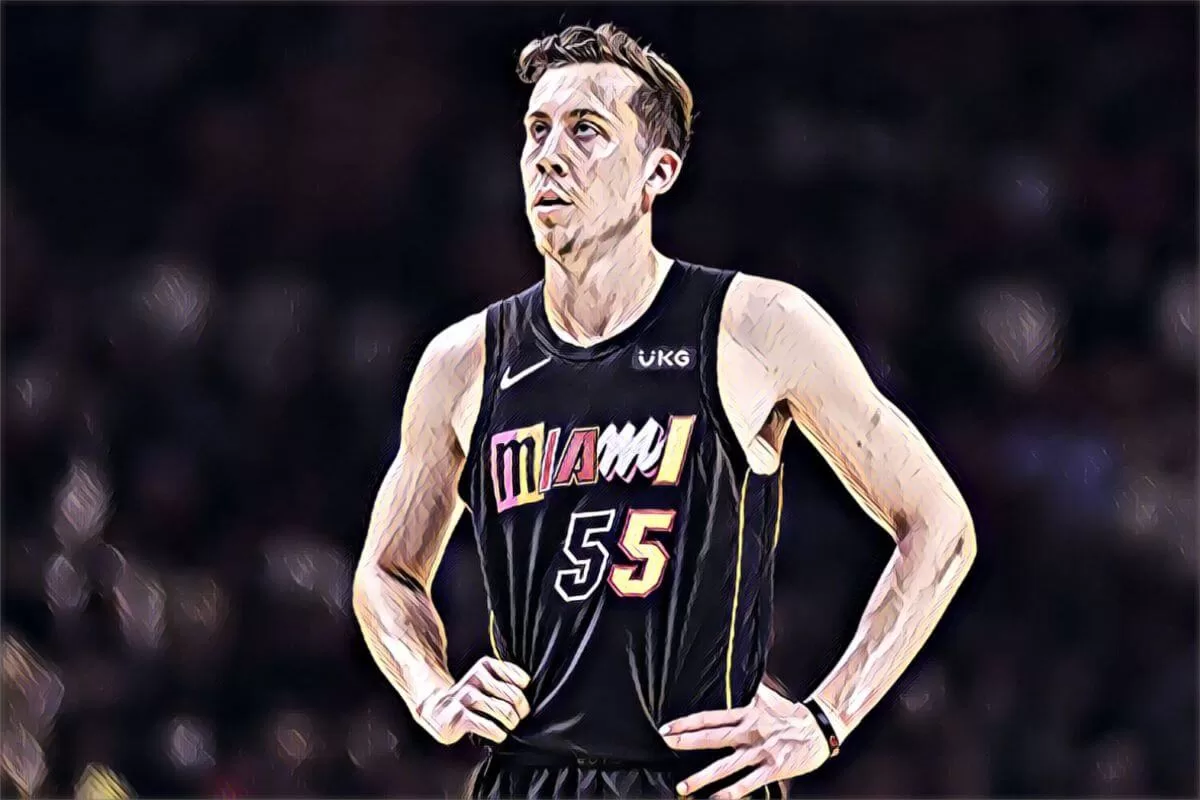 Duncan Robinson is the current posterboy for D3 student-athletes with NBA dreams.
Growing up in a small town on the southern tip of Maine, Robinson was one of just four students in his 6th grade class. A true late bloomer, he stood just 5'7″ as a high school freshman and didn't become a serviceable player until his junior season.
With minimal interest from college coaches, Robinson visited D3 Williams College – at the time, the number one liberal arts college in the country – and committed on the spot. In his freshman year, he put on a show – leading the Ephs all the way to the Division III national championship game.
Robinson became the school's first freshman to be named an All-American, D3Hoops.com National Rookie of the Year, an NCAA All-Tournament Team selection, and the first freshman 500-point scorer.
After his head coach left, Duncan Robinson made an unprecedented move ahead of his sophomore season – transferring from D3 Williams College to D1 Michigan University on a full scholarship.
Since going undrafted in 2018, Robinson has become a mainstay beyond the arc for the Miami Heat. In December of 2022, he became the fastest NBA player to reach 800 three-pointers.
Devean George – SF, Augsburg University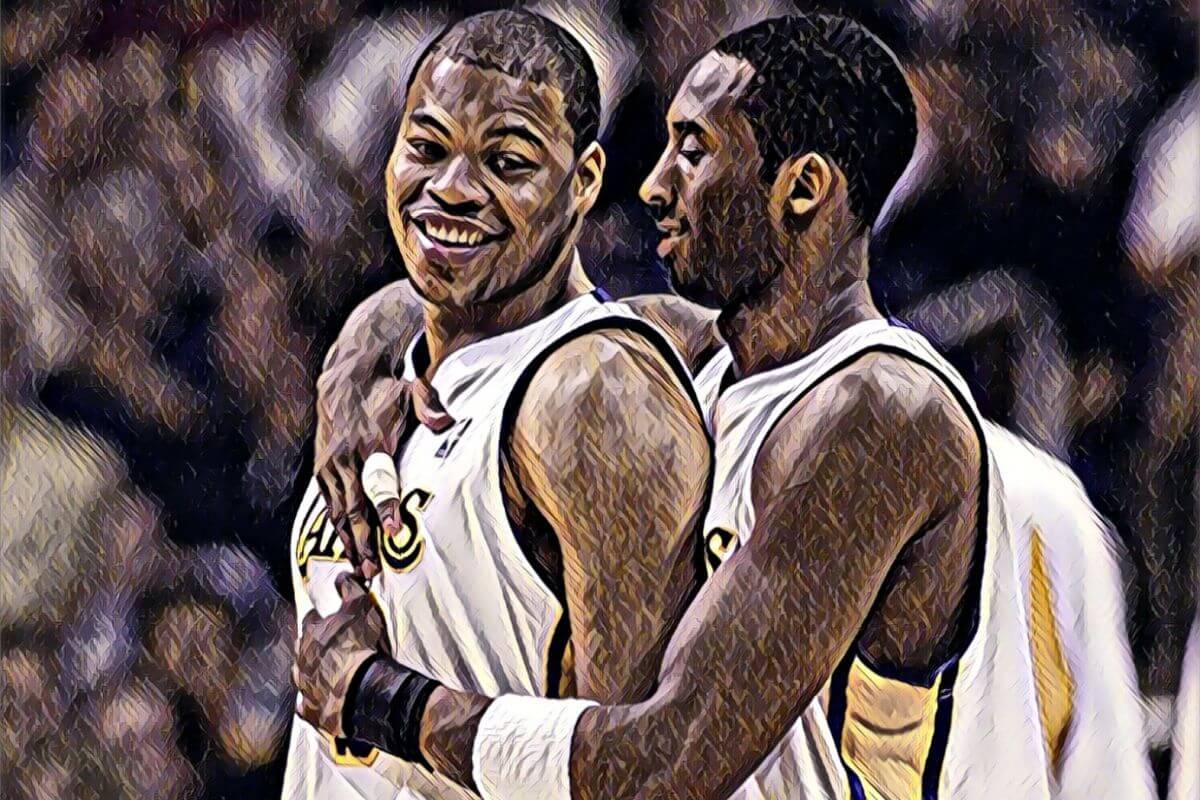 At Augsburg University, Devean George broke numerous school records and was a back-to-back conference MVP.
The 6'8" small forward made history as the first D3 player ever selected in the first round of the NBA Draft. He won three NBA championships in his first three seasons with the Los Angeles Lakers and played a total of 11 seasons at basketball's highest level.
George was known for his hustle, stingy defense, three-point shooting, and willingness to do whatever the team required of him. He'll go down as a Division III basketball legend.
Freddie Gillespie – C, Carleton College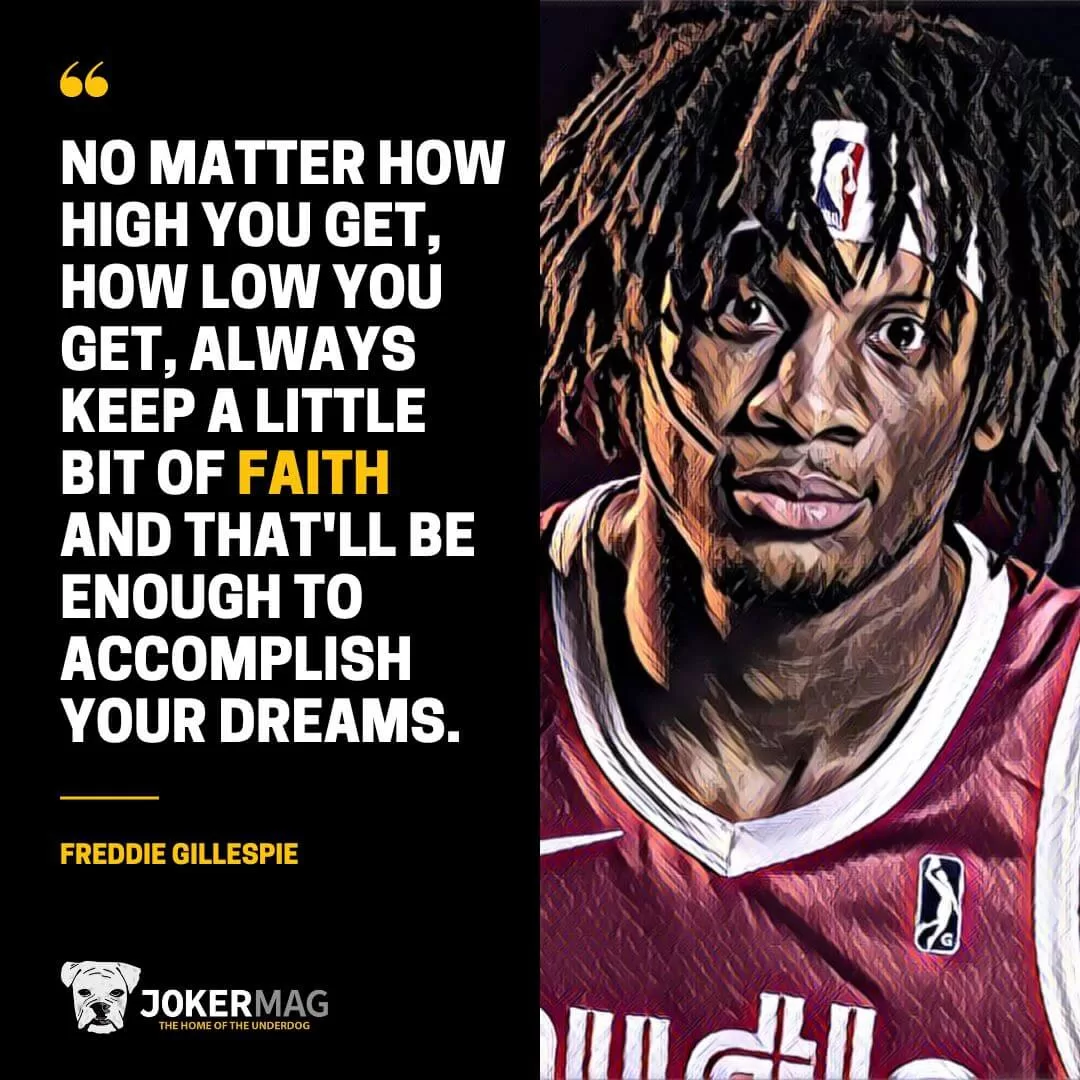 Freddie Gillespie didn't start playing basketball until eighth grade. He was 5'11" when he started high school, and almost quit the sport altogether after breaking his ankle on the first day of freshman tryouts.
He battled another injury – this time a torn ACL – as a junior. And despite sprouting to 6'7″, he didn't make the varsity team until his senior season.
With no D1 or D2 offers to speak of, he put academics first by choosing Division III Carleton College – a private college in Minnesota with less than 2,200 students.
Even at the D3 level, he only played 16 total minutes as a true freshman. Then, after a tremendous sophomore season, he decided to transfer to a Division 1 program. He went to Baylor as a walk-on, then earned a scholarship after sitting out for a year.
Undrafted in 2020, Gillespie spent time in the NBA with the Toronto Raptors and Orlando Magic before testing the waters overseas.
Greg Grant – PG, The College of New Jersey
Greg Grant worked in a fish market through high school. After dropping out of Morris Brown College, the 5'7″ point guard enrolled at D3 Trenton State in 1986.
He was a big fish in a small pond, leading all of Division III in scoring in 1989.
Drafted by the Phoenix Suns with the 52nd overall pick, Grant is one of the only D3 players ever selected in the NBA Draft. And after playing for six teams across nine years in the NBA, he wrote an autobiography called 94 Feet and Rising: The Journey of Greg Grant to the NBA and Beyond.
D3 to NBA
Joker Mag is reader-supported. When you buy through our links, we may earn an affiliate commission at no additional cost to you.
Clinton Wheeler – PG, William Paterson University
After leading Long Branch High School to a state championship, Clinton Wheeler stayed in his home state of New Jersey for college. In four years at Division III William Paterson University, the point guard scored 1,624 career points and averaged 22.4 points per game in his final college season.
Drafted in the 7th round (150th overall) of the 1981 NBA Draft, Wheeler played a total of 87 games for three different NBA teams: the Pacers, Trailblazers, and Heat. He also spent five years playing in Germany's Basketball Bundesliga – the country's top level of professional basketball.
Horace Jenkins – PG, William Paterson University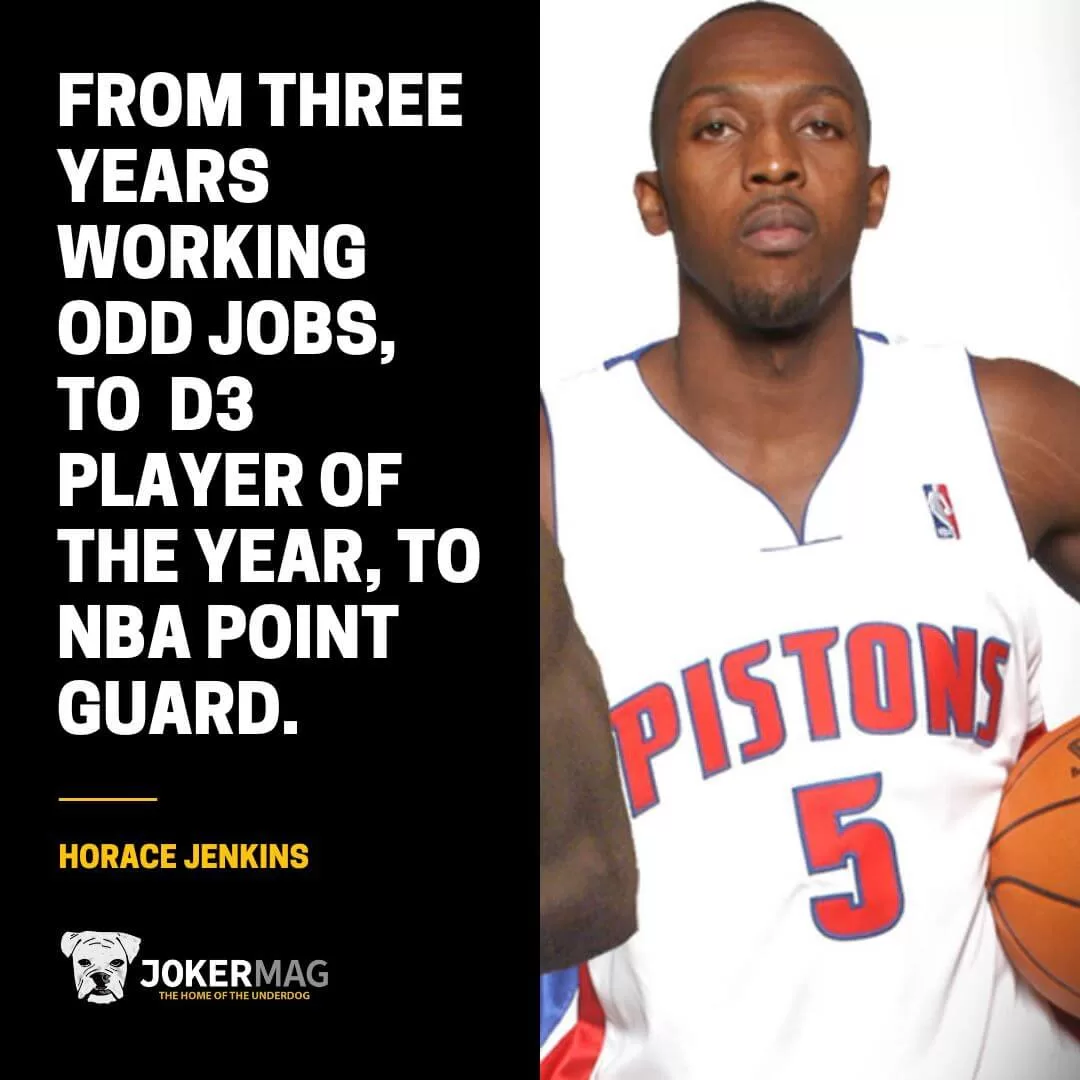 New Jersey native Horace Jenkins was academically ineligible to play in high school. And after one season at a local community college, he left school to take care of his newborn son.
Jenkins spent three years working odd jobs – as an electrician, garbage man, and gas station attendant – to support his family. The only basketball he played was on a playground in Newark.
After saving up enough money, he sent himself back to college to play basketball at William Paterson, where he became a three-time All-American and was named Division III Player of the Year in 2001.
The 6'1″ Jenkins also won ESPN's NCAA Dunk Contest that year, outperforming USC standout and prolific D1 dunker Jeff Trepagnier.
Undrafted in the 2001 NBA Draft, the point guard declined the Orlando Magic's invitation to training camp in favor of a guaranteed paycheck with CS Borgomanero, a professional team in Italy.
All in all, Jenkins played for eight different professional teams over the course of his pro career – including a 15-game stint with the defending champion Detroit Pistons.
Mike Harper – PF, North Park University
Mike Harper led North Park University to three straight Division 3 national championships. He scored 1,180 points and snagged a spectacular 1,184 rebounds in his college career.
The Chicago-born power forward was drafted by the Portland Trail Blazers in the 3rd round (56th overall) in 1980. He played a total of 123 games across two NBA seasons before heading overseas for another six years.
Today, Harper is enshrined in the Small College Basketball National Hall of Fame.
Bob McCann – PF, Upsala College
Bob McCann….the original Zion Williamson#NBA #NBATwitter pic.twitter.com/ahEuYF8lM2

— wittyNOTfunny SPORTS (@wittysports716) January 26, 2023
Born in New Jersey (man, how 'bout those Jersey boys?), Bob McCann played one season at Upsala College before transferring over to Morehead State.
Selected 32nd overall in 1987, the power forward played five seasons in the NBA between overseas stints in Turkey, France, Spain, Puerto Rico, and Argentina.
Eric Demers – G, Gordon College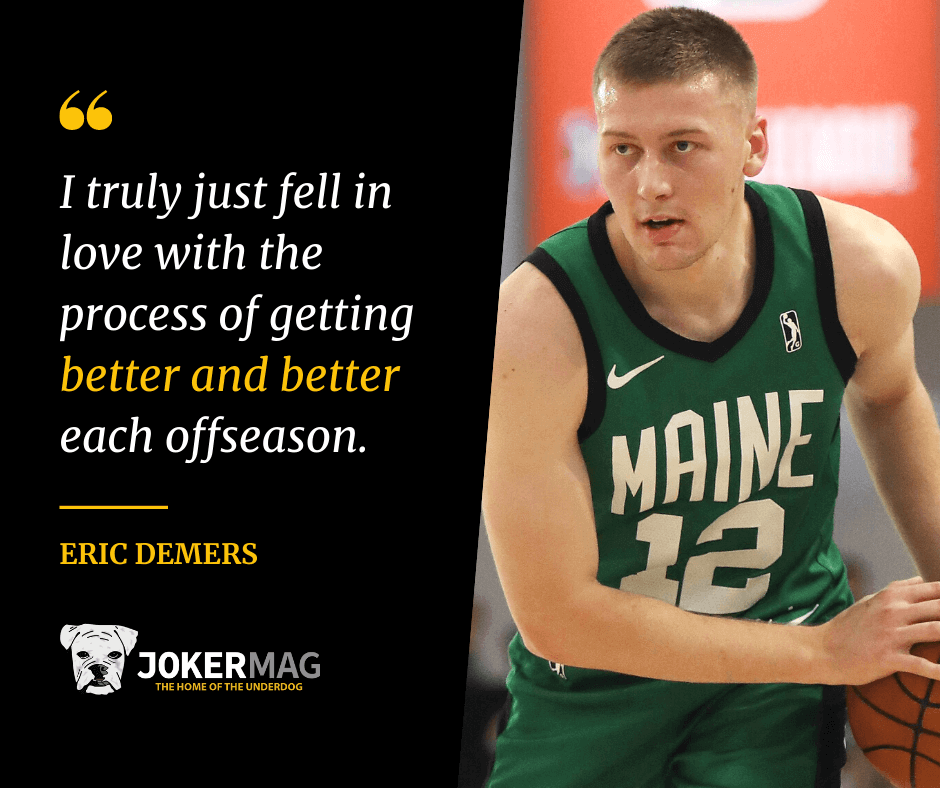 A 6'1″ guard, Eric Demers shattered records at Division III Gordon College, where he led the nation in scoring with 33.3 points per game.
We interviewed Demers about his journey ahead of The Basketball Tournament in 2022. As he told us, "Finding the right fit is everything. If I made it to a low major D1 school I don't think I would be where I am today."
Demers currently plays for the Maine Celtics in the NBA's G League.
Lamont Strothers – SG, Christopher Newport University
Lamont Strothers had his vision impaired from a fistfight during his senior year of high school. Unable to join the military due to his eye issue, he worked in a meatpacking plant and played rec basketball.
He couldn't afford tuition, so he turned down a partial scholarship offer from Georgia before being offered a spot at D3 Christopher Newport University.
In four years there, the 6'5″ shooting guard scored 2,709 total points and capped off his career with a conference championship and Division III Player of the Year honors.
The Golden State Warriors picked him 43rd overall in 1991 and subsequently traded him to Portland. After spending parts of two NBA seasons with the Trail Blazers and Mavericks, Strothers enjoyed a long and successful career overseas.
Derrick Rowland – SG, SUNY Potsdam
Derrick Rowland dominated at the State University of New York at Potsdam, leading his Bears to the national championship in 1981.
Later that year, the Nuggets picked him in the 10th round (211th overall). After failing to crack the Denver lineup, Rowland headed to the Continental Basketball Association for seven seasons.
He found his way back to the NBA in 1986, playing two games for the Milwaukee Bucks.
Recommended
ProductiveRecruit: The All-in-One College Sports Recruiting Platform
Ready to be a college athlete? Take complete control of your recruiting process and find the perfect fit with ProductiveRecruit – an all-in-one platform that allows you to connect with any college coach in the country.
Pros:
Save time & money

Connect with 80,000+ coaches across 22 sports

Track which coaches are opening your emails
Joker Mag is reader-supported. When you buy through our links, we may earn an affiliate commission at no additional cost to you.
Overseas Pros from Division III Schools
Jeff Gibbs – PF, Otterbein University
A two-sport athlete at D3 Otterbein University, Jeff Gibbs won All-American honors in both basketball and football.
The 6'2″ power forward has been playing professional basketball since 2004, being named to the All-Basketball Bundesliga Team four times.
We spoke with Jeff Gibbs in 2021, and he shared helpful advice for high school athletes: "For all these kids out there that want to get these D1 scholarships, I tell them 'Don't go where you're not wanted.' A lot of these coaches, if they don't want you, go somewhere else."
John DiBartolomeo – PG, University of Rochester
After an All-Conference level high school career, John DiBartolomeo had a stellar career at the University of Rochester.
He capped off his senior season by being named a consensus 1st Team All-American (NABC, D3hoops.com, DIII News, USBWA) and National Player of the Year by D3hoops.com and DIII News.
"He is simply the hardest-working and most-dedicated player I've ever coached," said Rochester coach Luke Flockerzi. "His humility drives him and has created a work ethic that is unmatched."
DiBartolomeo has been competing overseas since 2013, most notably in the Israeli Basketball Premier League where he's led his team to four straight league championships.
Andy Panko – SF, Lebanon Valley College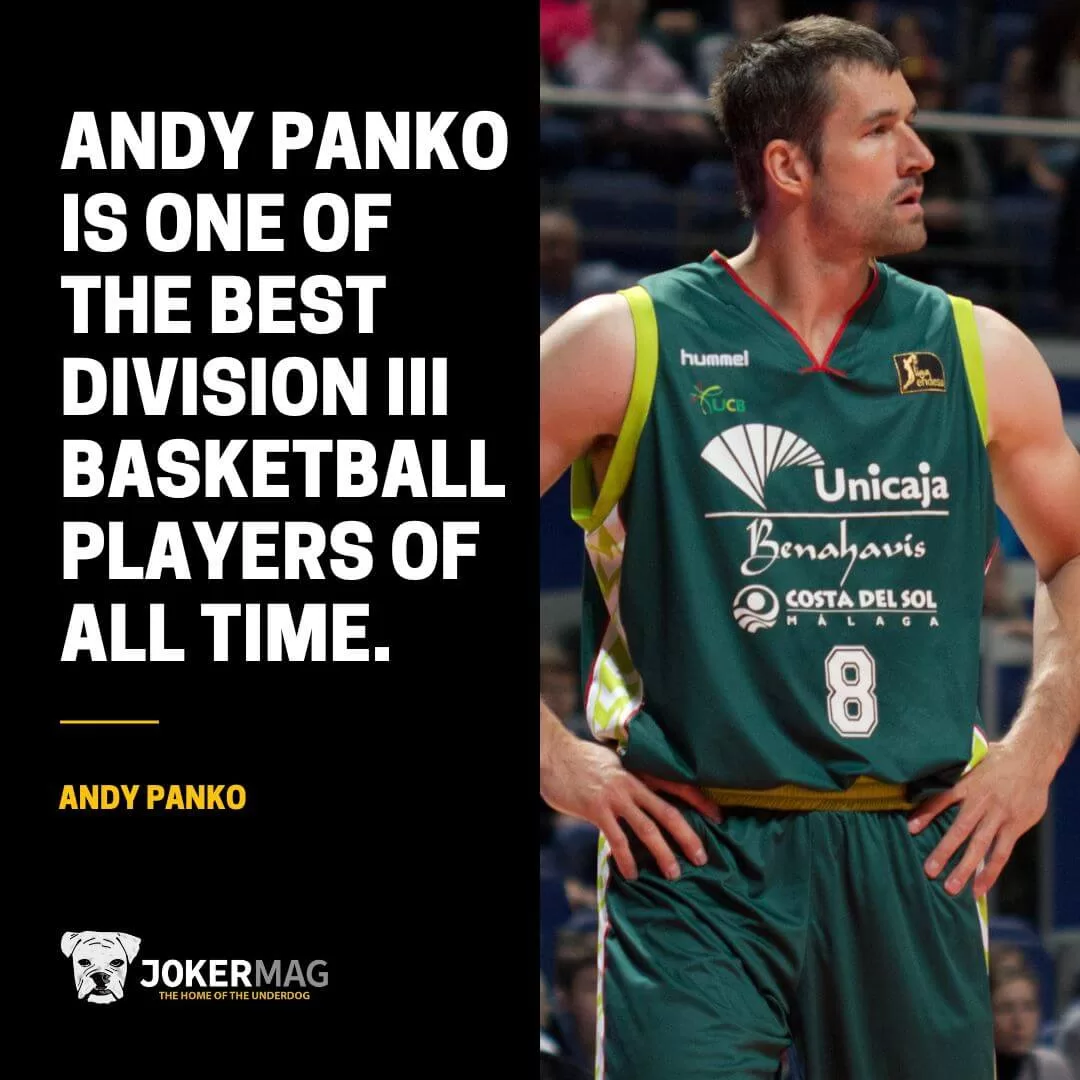 A Pennsylvania native, Andy Panko stayed in his home state at Division III Lebanon Valley College. At LVC, the 6'9″ forward was a two-time National Player of the Year and three-time All-American.
Widely considered one of the greatest Division 3 basketball players of all time, Panko spent 13 seasons playing international pro basketball.
Panko was named to D3hoops.com's "Team of the Decade" in 2010.
Check out the rest of our small school-to-pro series:
Tired of "hot takes" and boring sports reporting? Join thousands of subscribers on our free Underdog Newsletter for a bite-sized rundown of the overlooked stories in sports. No spam, ever. We only email you when we have something juicy to share. Join here 👇