From youth leagues to the NBA, basketball has always been a game of height. But, over the years, there have been exceptions – short players who reached the top of the basketball world.
Here is a definitive list of the shortest NBA players – now and throughout basketball history.
Who Is The Shortest NBA Player Right Now?
At 5'9″, 185 pounds, Isaiah Thomas is the shortest and smallest active NBA player. After being picked last in the 2011 NBA Draft, Thomas has played for 10 NBA teams in 11 years – including a stint in the NBA's G League.
A 2-time All-Star with the Boston Celtics, Thomas has proven height does not equate to success on the court.
"There are going to be a number of people all of the time telling you that you're too small," Thomas told The Undefeated in 2017. "They still tell me that, but I just make them eat their words."
Who is The Shortest NBA Player Ever?
At 5'3″, 136 pounds, Muggsy Bogues is the shortest NBA player of all time.
Growing up playing pick-up games in the Lafayette projects of Baltimore, he either got picked last or not at all.
But when Bogues got on the court, he was an aggressive defender – wreaking havoc on the opposition.
Over time, he molded himself into a star player for Dunbar High School – the #1 team in the nation – and later landed a scholarship to Wake Forest. After a stellar college career, Washington selected him 12th overall in 1987.
Bogues was also teammates with Manute Bol, the 2nd tallest player in NBA history. There was an astounding 28-inch difference in height between them!
Smallest NBA Players of All-Time
Earl Boykins – 5'5″, 135 pounds
When he was three years old, Earl's dad would sneak him into their local rec center in his gym bag to save the entry fee.
Boykins learned to dribble with a tennis ball because his hands were too small for anything else.
Iowa and Eastern Michigan were the only Division 1 programs to offer the 5'5″ point guard a scholarship – and Iowa later withdrew its offer.
After going undrafted in 1998, Boykins spent the better part of two decades in the NBA. He was known for his scoring ability and extraordinary strength – bench pressing over 300 pounds, more than double his body weight.
Mel Hirsch – 5'6″, 165 pounds
Mel Hirsch graduated from Brooklyn College in 1943. He served in the US Army Air Corps as a Navigator in the South Pacific, where he played on the squadron's officer's basketball team.
After his time in the military, he played 13 games for the Boston Celtics of the Basketball Association of America, which later became the NBA.
He was the shortest player in professional basketball history until Muggsy Bogues arrived in 1987.
RELATED: The Shortest MLB Players: Now & Throughout Baseball History
Greg Grant – 5'7″, 140 pounds
Greg Grant worked in a fish market through high school.
After dropping out of Morris Brown College, the 5'7″ point guard enrolled at Trenton State in 1986. He was a big fish in a small pond, leading all of Division III in scoring in 1989.
Drafted by the Phoenix Suns with the 52nd overall pick, Grant is one of the only D3 players ever selected in the NBA Draft.
After nine years in the NBA, he wrote an autobiography called 94 Feet and Rising: The Journey of Greg Grant to the NBA and Beyond.
Red Klotz – 5'7″, 150 pounds
This Philly native left Villanova to serve his country in World War II.
After playing for a number of teams in the early days of pro basketball, Klotz played for the Baltimore Bullets in 1948. That season, he became the shortest player to ever win an NBA championship.
Over the course of his storied career, Klotz played in or coached more than 14,000 games in over 100 countries.
Wataru Misaka – 5'7″, 150 pounds
Wataru Misaka grew up in poverty, living in the basement of his father's barbershop in a bad area of downtown Ogden, Utah.
His mother made all of his clothes with a Singer sewing machine. "I don't remember having a store-bought shirt until after I got out of high school," Misaka told the New York Daily News.
Despite all this, the Japanese point guard broke the color barrier in professional basketball, becoming the first non-white and first Asian player to play in the NBA.
Misaka was also the first point guard ever drafted.
Keith Jennings – 5'7″, 160 pounds
At East Tennessee State, Jennings won the 1991 Frances Pomeroy Naismith Award, given to the outstanding collegiate senior six feet tall and under.
That year he also led the NCAA in three-point field goals, shooting an astounding 59 percent.
After going undrafted, he signed with the Golden State Warriors where he spent four seasons. He later played professionally in Europe.
Monte Towe – 5'7″, 150 pounds
Credited with inventing the alley-oop, Monte Towe was the starting point guard on North Carolina State's 1974 championship squad.
At 5'7″, Towe was a spectacular two-sport athlete, helping the Wolfpack's baseball team win the ACC Championship in 1974.
After college, he was selected in both the NBA and ABA Draft. The point guard played two seasons for the Denver Nuggets under Hall of Fame coach Larry Brown.
Spud Webb – 5'7″, 133 pounds
Drafted 87th overall in 1985, Spud Webb is known for being the shortest player to ever win the NBA Slam Dunk Contest.
Webb didn't make the varsity team until his senior year when he earned all-state honors averaging 26 points per game.
With no Division 1 scholarship offers, he played ball at Midland Junior College. He later transferred to North Carolina State, where he played well enough to get NBA attention.
Dino Martin – 5'8″, 160 pounds
After a successful career at Georgetown, Dino Martin latched on with the Providence Steamrollers of the BAA (the NBA's predecessor).
On January 9th, 1947, the 5'8″ guard became the first pro player to score 40 points in a game.
Charlie Criss – 5'8″, 165 pounds
After winning MVP of the Continental Basketball Association, Charlie Criss spent eight seasons with the Atlanta Hawks.
Upon entering the league, he became both the NBA's shortest active player and its oldest rookie (28-years-old).
Criss' life motto is "No Excuses" – and he is a walking lesson in persistence and determination.
Willie Somerset – 5'8″, 170 pounds
Selected 56th overall out of Duquesne University, Willie Somerset played eight years of pro basketball.
Named to the ABA All-Star team in 1968, he ranked 3rd in free throw percentage and 5th in points per game.
In 1993, Somerset was named as the all-time pro basketball career scoring average leader (21.9 ppg) for players under 6 feet (NBA and ABA).
Angelo Musi – 5'9″, 145 pounds
Angelo Musi was a 5'9″ Temple University grad who played six seasons of professional basketball.
He helped the Philadelphia Warriors win the 1947 BAA Finals – averaging 9.4 points per game that season and scoring 19 points in Game 1 of the series.
Charlie Hoefer – 5'9″, 158 pounds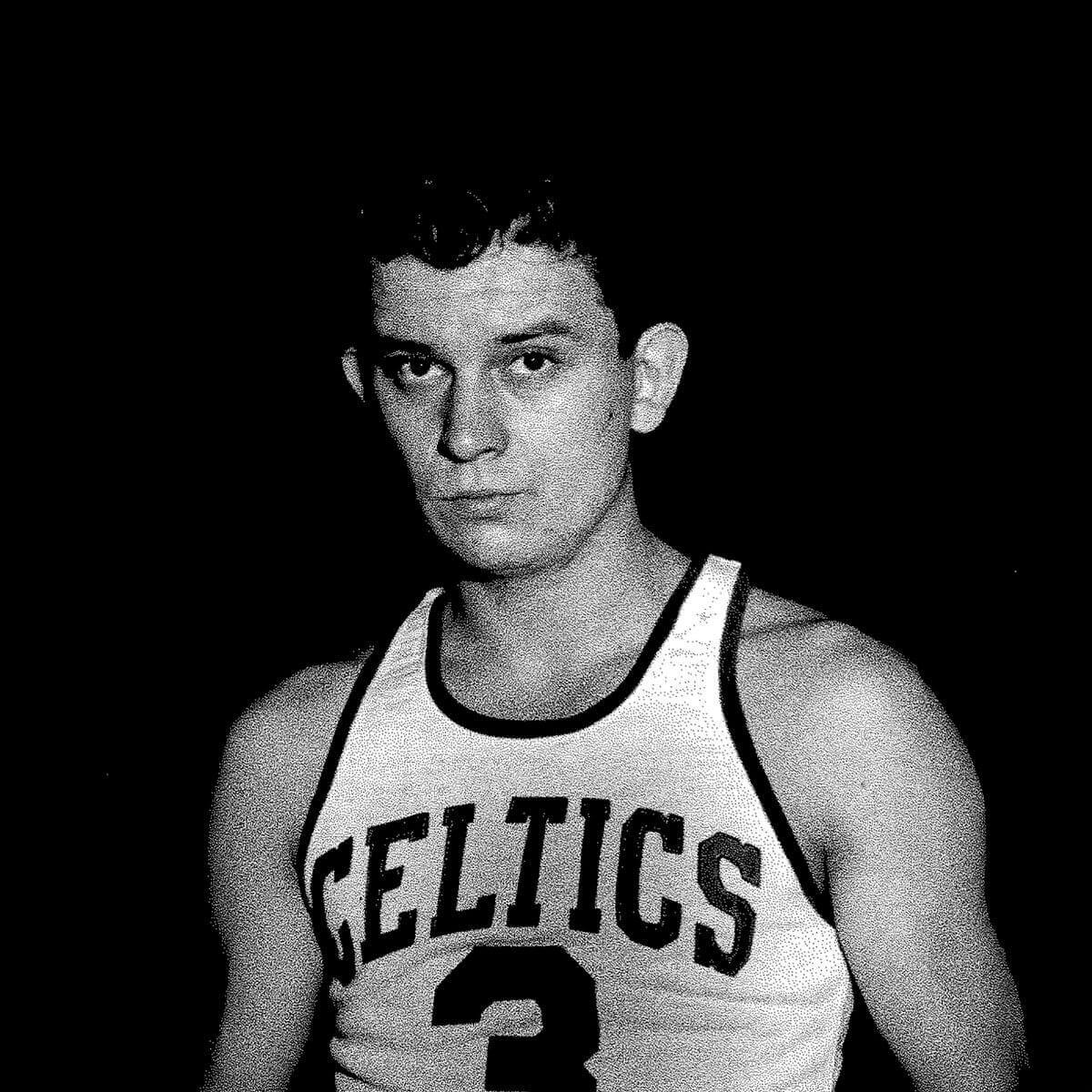 Charlie Hoefer graduated from Queens College before playing professionally with teams in the American Basketball League.
He took a break from basketball to serve in the Coast Guard in World War II. After being discharged, he returned to the hardwood for six more seasons.
Calvin Murphy – 5'9″, 165 pounds
According to the Basketball Hall of Fame, "Pound-for-pound and inch-for-inch nobody played with more heart than Calvin Murphy."
The diminutive guard was known for his top-notch defense, particularly against bigger players.
Despite his stature, Murphy excelled in the NBA for 13 seasons. In 1993, he became the shortest player ever enshrined in the Basketball Hall of Fame.
Nate Robinson – 5'9″, 180 pounds
Nate Robinson was only 5'4″ as a high school freshman.
A three-sport athlete, Robinson originally went to Washington University on a football scholarship. But after his freshman year, he decided to concentrate on basketball.
In his 11-year NBA career, Robinson won three Slam Dunk Contests and took home the Frances Pomeroy Naismith Award in 2005.
Chris Clemons – 5'9″, 180 pounds
At 5'9″, Chris Clemons is the shortest player to ever play in the NBA's G League. Despite an impressive 44-inch vertical, he went undrafted in 2019.
Growing up idolizing Allen Iverson, Clemons developed a devastating crossover at a young age.
The diminutive point guard is 3rd on the NCAA's all-time scoring list and possesses all the tools for a long professional career.
As the most recent addition, Clemons joins a growing list of small basketball players who've defied the odds and played at the sport's highest level.
More of the shortest NBA players:
McKinley Wright IV – 5'10" 192 pounds
Facundo Campazzo – 5'10" 195 pounds
Kennedy Chandler – 5'11" 170 pounds
Jordan McLaughlin – 5'11" 185 pounds
Ish Smith – 6'0″ 175 pounds
Jose Alvarado – 6'0″ 179 pounds
Trevor Hudgins – 6'0″ 180 pounds
Tyus Jones – 6'0″ 196 pounds
Kyle Lowry – 6'0″ 196 pounds
Like underdog stories? Join our free Underdog Newsletter to keep up with the best sports stories that you won't see on ESPN.
Check out more stories in this series: