Baseball is beautiful because it doesn't discriminate – you can either hit a fastball or you can't. Fans have witnessed players of all shapes and sizes succeed at the sport's highest level.
And while the league's average player is over 6'1″, plenty of guys have torn up the big leagues at under 6 feet tall.
Here are the shortest MLB players ever – now and throughout baseball history.
Table of Contents
Who Is The Shortest Active MLB Player?
Jose Altuve and Tony Kemp are both listed as 5'6″, making them tied for the title of shortest active MLB player.
Coincidentally, the two infielders both signed their first pro contract with the Houston Astros. Altuve as an undrafted free agent in 2007, and Kemp in 2013 as a fifth-round pick out of Vanderbilt.
Both have stuck around the big leagues since their respective call-ups, and both won a World Series ring with the Astros in 2017.
Who Is the Shortest Player in MLB History?
At 3'7", Eddie Gaedel is the shortest MLB player of all time. To no one's surprise, Gaedel drew a walk in his one and only career plate appearance.
But Gaedel's plate appearance was just a publicity stunt. What about real baseball players?
As far as the shortest player who played in more than one professional game, there is a lot of debate among baseball historians.
Stubby Magner was a 5'3" middle infielder who logged 11 games with the New York Highlanders (who later became the Yankees) in the dead-ball era. Then there's Pompeyo "Yo-Yo" Davalillo, a 5'3" shortstop who batted .293 through 19 games for the 1953 Washington Senators.
Other sources list Bob Emmerich (1923 Boston Braves) and Mike McCormack (1904 Brooklyn Superbas) among others, who were all listed at 5'3" in the record books.
But those players are long gone, so there is no way to know for sure.
*Let's take a quick break in the action for a deal you can't miss 👇 *
Shortest Active MLB Players
Jose Altuve (5'6")
Due to his height, scouts thought Altuve lied about his age, and Altuve was laughed off the field in his first big league try-out.
But after signing as an undrafted free agent in 2007, he's proven everyone wrong – amassing an MVP title and 7 All-Star Game appearances.
Altuve has succeeded against all odds, garnering a growing list of accolades through his stellar career.
Tony Kemp (5'6")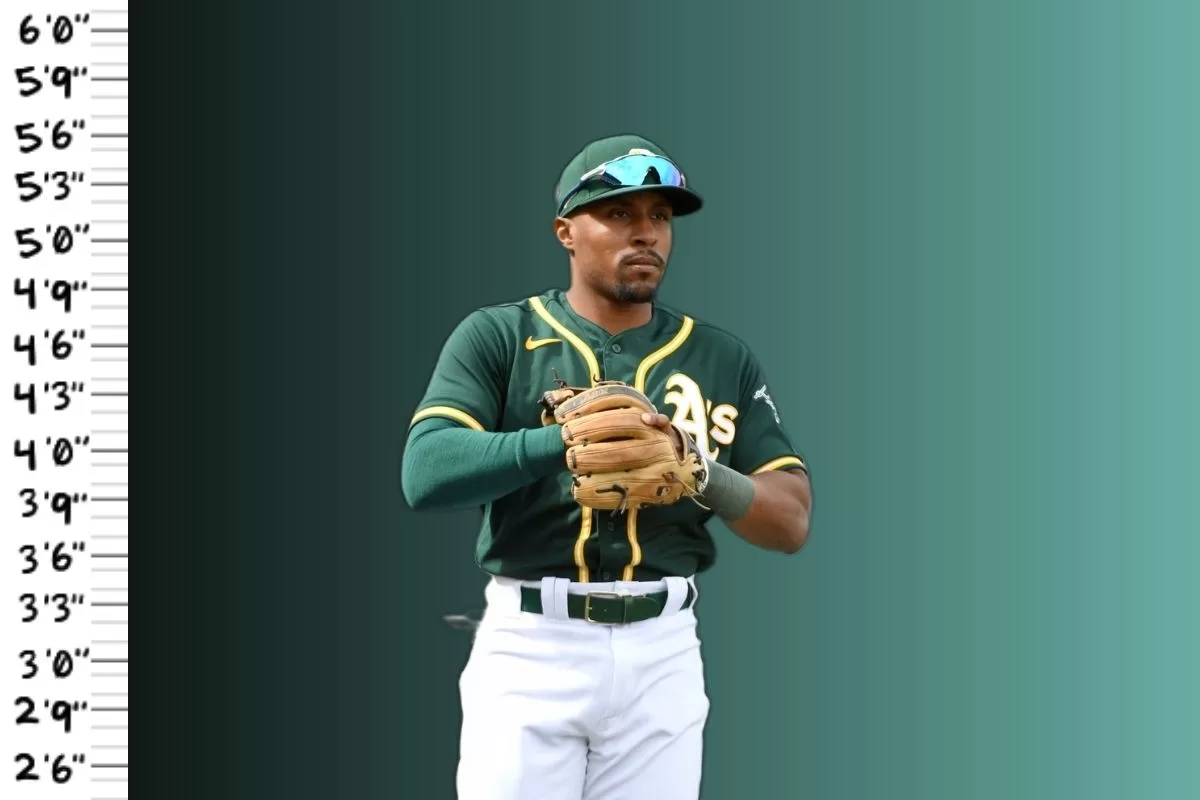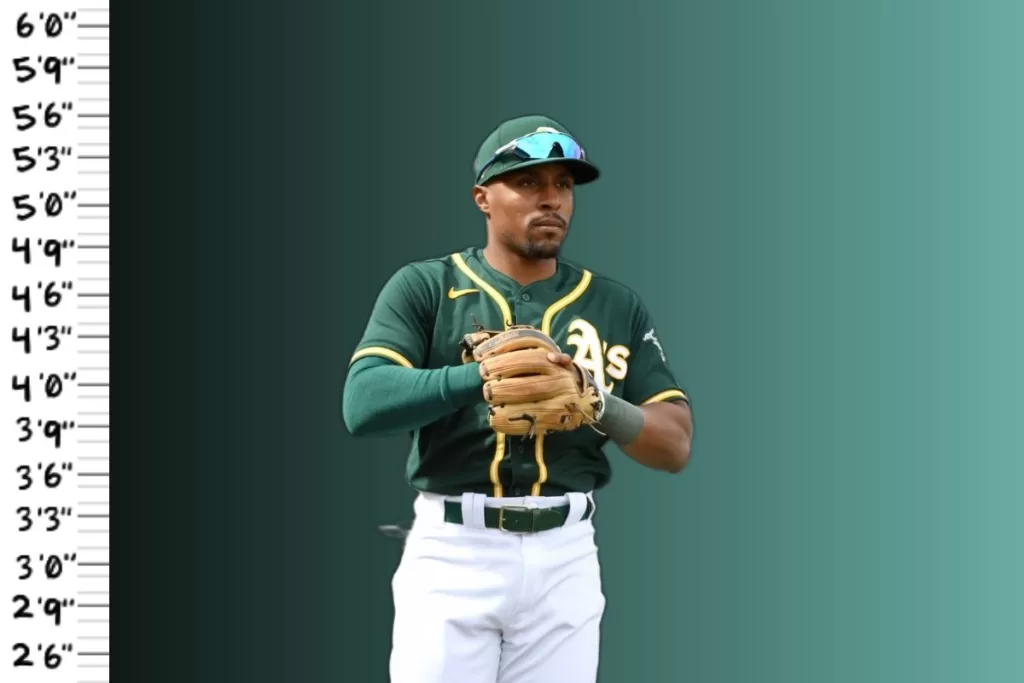 A two-sport Varsity athlete in high school (baseball and football), Tony Kemp has always proven that talent wins, regardless of height.
The 5'6″ second baseman won Freshman of the Year at Vanderbilt before getting drafted in the 5th round of the 2013 MLB Draft.
RELATED: The Shortest NBA Players of All-Time
Marcus Stroman (5'7")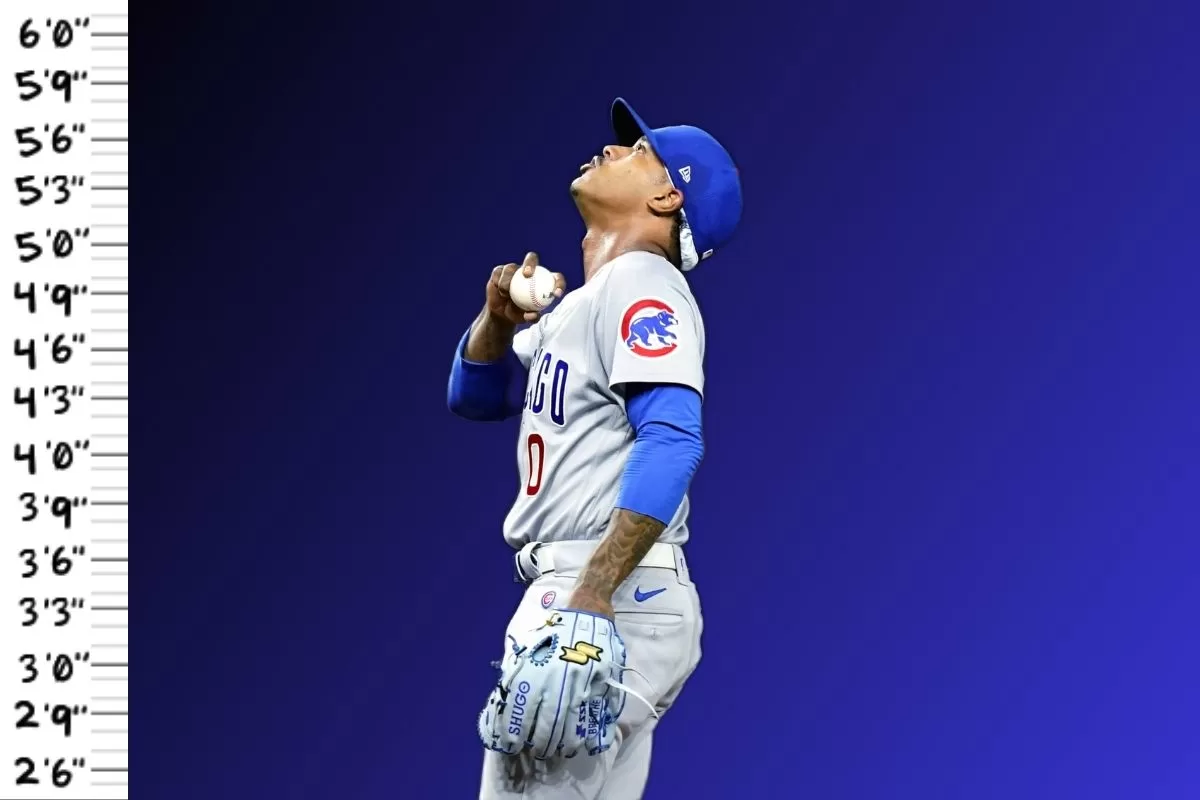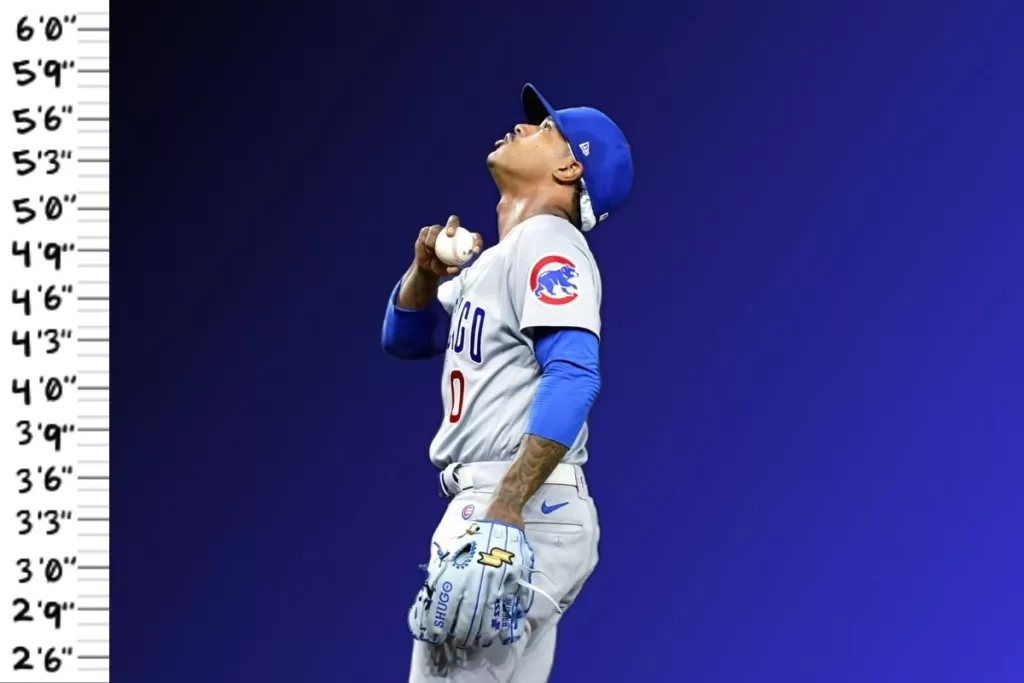 Listed at 5'7″ and 180 pounds, Marcus Stroman is the shortest pitcher in Major League Baseball.
In fact, Stroman is one of only six pitchers under 5'10" to start at the major league level in the 21st century.
Selected 532nd overall in 2009, he's built quite an impressive resume in his long career.
Kolten Wong (5'7")
Wong's father spent two years in the minor leagues and raised his son to follow in his footsteps.
But their family couldn't afford weights or a gym membership. So his dad found creative ways for Kolten to build strength for baseball season:
Chopping down trees
Swinging bats underwater
Sprinting up sandy beaches
"My dad tried to figure out ways to build strength, and that was something that made sense," Wong told the Milwaukee Journal Sentinel. "The swing into a tree is very similar to making contact with a baseball."
Eguy Rosario (5'7″)
At 5 feet 7 inches tall, Eguy Rosario is the shortest shortstop in MLB.
Signed as an international free agent in 2015, the Dominican infielder didn't blossom until four years later when he posted a .743 OPS in High-A.
He's now considered a top-10 prospect in the San Diego Padres organization, displaying a blend of speed and power at his small stature.
Ozzie Albies (5'8")
Ozzie Albies lost his father in 2013. To honor his legacy, Ozzie used his father's teachings to reach the top of his game.
To this day, Albies prays to his dad before every big league game.
Masataka Yoshida (5'8″)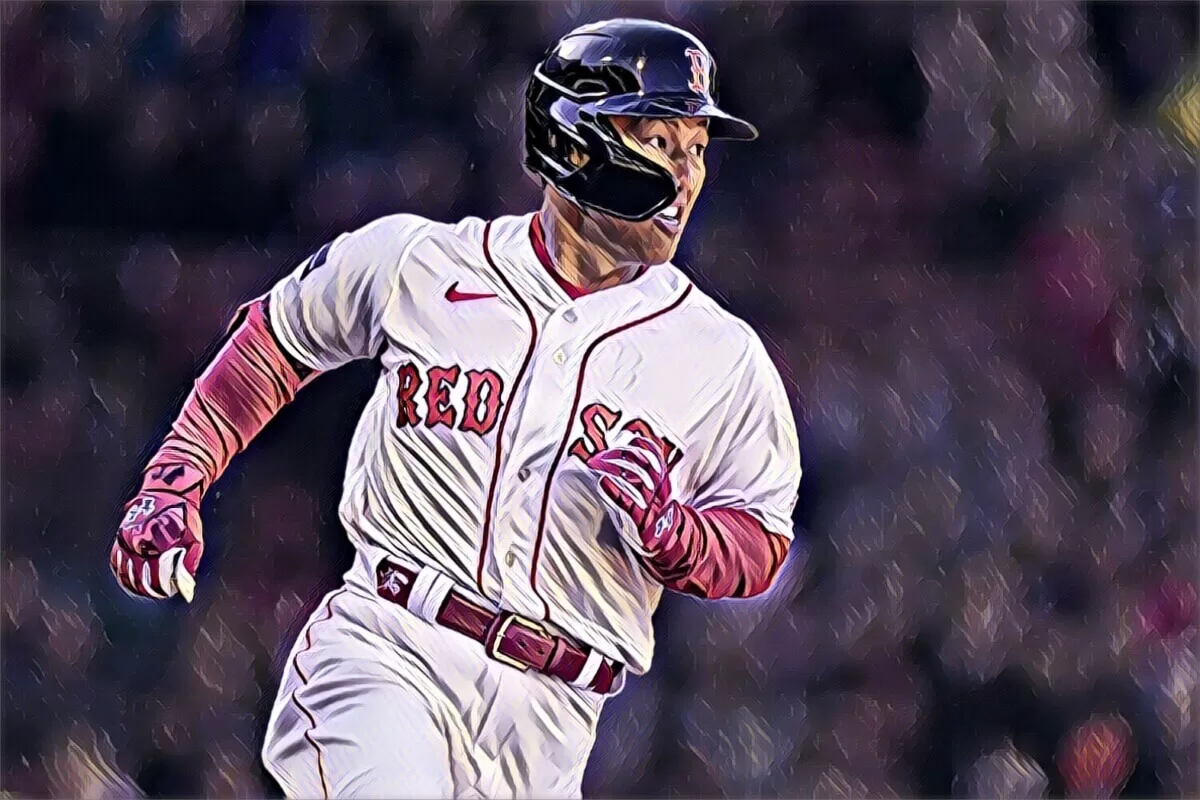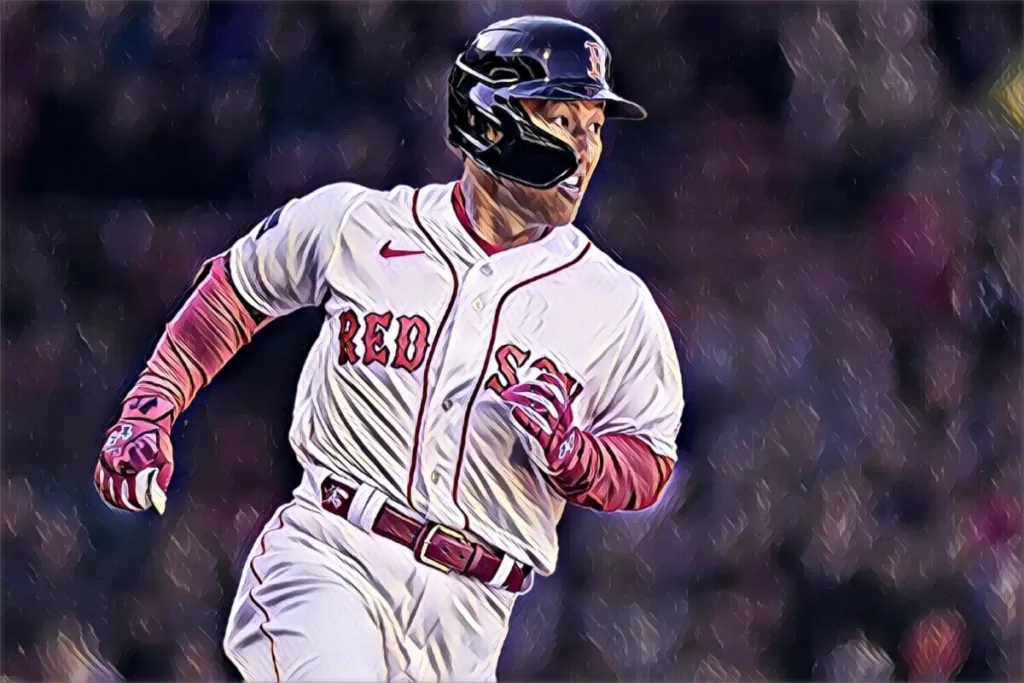 After being posted by the 2022 NPB Champion Orix Buffaloes, Masatake Yoshida signed with the Boston Red Sox for $90 million.
A two-time batting champion, the undersized outfielder batted .326/.419/.538 in 2,703 at-bats in Japan.
His Buffaloes teammate, outfielder Joe McCarthy, summed Yoshida up well: "He is not physically impressive at all. He's a smaller guy (5-foot-8, 175 pounds), but he has some of the most insane pop I've ever seen for someone of his stature."
Alejandro Kirk (5'8")
At 5'8″, Alejandro Kirk is the shortest catcher in Major League Baseball. While he wouldn't pass most scouts' "eye test", Kirk is proof that if you can play, you can play.
The Blue Jays' backstop has defied the odds every step of the way.
Donovan Solano (5'8″)
Born and raised in Barranquilla, Colombia, Donovan Solano signed with the St. Louis Cardinals as an international free agent in 2005.
The 5'8″ infielder spent seven seasons as a backup in the minors before finally cracking the big leagues with the Marlins in 2012.
"I'm a believer and I have a deal with God," Solano told The Mercury News in 2019. "And the deal is I'm going to continue working and persist and not give up and when He opens the door, I'm going to take advantage of it."
Cedric Mullins (5'8")
Cedric Mullins traveled a long road, going from a junior college to playing in sold-out stadiums.
In 2019, he was demoted to Triple-A in 2019 after batting .094. Two seasons later, Mullins joined the 30-30 club – blasting 30 homers and swiping 30 bases in 2021.
Josh Harrison (5'8")
Before starting tee ball at 3 years old, Harrison would use a fork as a bat and a balled-up piece of paper to play ball in his kitchen.
"He's always had that desire to just want to get better," said Vince Harrison, Josh's brother, and current MiLB coach.
"Being a little guy in high school – not highly recruited, guys looking over him – I think he saw the value of hard work."
Francisco Mejía (5'8″)
After signing with Cleveland in 2012, Francisco Mejía quickly developed into the team's top prospect.
In spite of his small stature as a big-league catcher, the Dominican backstop has displayed pop at the plate and a rocket arm at each level of pro baseball.
Nick Madrigal (5'8″)
"You will hear terms like mighty mite, sparkplug, and dirt dog," wrote 247Sports when Madrigal was first selected in the MLB Draft.
The speedy second baseman has been a steady contributor so far in his young career.
RELATED:61 Most Inspirational Baseball Quotes of All-Time
Nick Allen (5'8″)
Coming out of high school, Nick Allen was considered a "defensive wizard" by big league scouts.
Despite concerns over his size and hitting ability, the 5'8″ shortstop went to the Oakland A's in the third round of the 2017 MLB Draft.
The young infielder has ushered in the next generation of small MLB players to defy the odds – showing the world what makes baseball so beautiful.
Smallest MLB Player FAQs
Who is the smallest MLB player to win an MVP Award?
In the American League, multiple players listed at 5'6″ have been named MVP: Phil Rizzuto (1950), Bobby Shantz (1952), and Jose Altuve (2017). In the National League, the title goes to 5'7″ Hall of Famer Joe Morgan (1975 and 1976).
Who is the smallest pitcher to win a Cy Young Award?
There have been three MLB pitchers listed at 5'10" to win a Cy Young Award: Whitey Ford (1961), Mike Marshall (1974), and Steve Stone (1980).
Who is the shortest pitcher in MLB history?
According to our records, that is a tie between 5'4″ LHP Dinty Gearin and 5'4″ RHP Lee Viau. Gearin posted a 3.74 ERA in two big league seasons, while Viau put up a 3.33 ERA in five.
Who is the lightest active player in MLB?
Weighing in at 150 pounds, 5'7″ shortstop Eguy Rosario is the lightest player in Major League Baseball as of 2023.
What is the biggest height difference on an MLB team right now?
The San Francisco Giants have the biggest height disparity of all MLB teams in 2023. There is a 13-inch height difference between 6'11" pitcher Sean Hjelle (the tallest player in the league) and 5'10" infielder Thairo Estrada.
Check out more from this series:
If you enjoy inspiring underdog stories, you'll love our Underdog Newsletter 👇