Tom Cruise rarely speaks about his battle with dyslexia. Or his unstable home life. As a world-famous actor, one might assume he was always destined for greatness. But, as you'll find out, that was simply not the case.
In fact, he's been quoted as saying:
"I'd gotten to where I was operating on the force of sheer will. But I knew I was flying by the seat of my pants. I knew that if I didn't solve this problem, the trapdoor was going to open up and that would be it."
Growing Up With Dyslexia & A Rough Home Life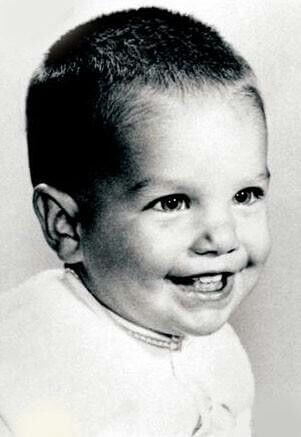 Tom Cruise grew up in a poor household, along with his three sisters. His abusive father beat him on a regular basis, ruling over the family with an iron fist.
"He was the kind of person where, if something goes wrong, they kick you. It was a great lesson in my life — how he'd lull you in, make you feel safe, and then, bang!" Cruise said in a 2006 interview.
"For me, it was like, 'There's something wrong with this guy. Don't trust him. Be careful around him.'"
Because his father had trouble holding down a job, the family was forced to relocate often. As a result, Cruise attended 15 different schools in a matter of 12 years.
When he was just 12-years-old, his father walked out of his life, leaving Tom as the only man amongst a family of women.
All of a sudden, he became the father figure for his three sisters and did his best to set a good example for them.
But, just like his home life, things weren't easy at school.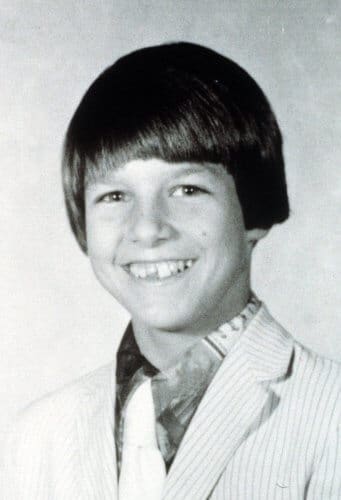 He was insecure about his short stature and crooked teeth (his family couldn't exactly afford top-notch dental care). Thus, he was an easy target, and bullies pushed him around often.
Cruise was the perennial new kid – constantly having to adjust to a new environment, new teachers, and new friends.
Each place came with its own set of pros and cons. But one constant remained – his dyslexia.
"I'd try to concentrate on what I was reading," Cruise said. "Then I'd get to the end of the page and have very little memory of anything I'd read."
"I would go blank, feel anxious, nervous, bored, frustrated, dumb. I would get angry. My legs would actually hurt when I was studying. My head ached."
As you could imagine, this made school work extremely difficult. Between three jobs, his mother would help him out as much as she could.
But, like any child dealing with dyslexia, he became resourceful.
"If I had a test in the afternoon," Cruise told People Magazine, "I'd find kids at lunchtime who'd taken the test that morning and find out what it was like."
Becoming An Actor & Reading Scripts
Whether to avoid going home or to simply blow off steam, Tom Cruise got involved in as many after-school activities as possible. He played soccer, hockey, football, baseball, and more.
After a knee injury derailed his athletic career during his senior year of high school, he decided to audition for the lead in his school's production of Guys and Dolls.
Through a lot of improvisation and pure charisma, he got the part, receiving his first taste of a starring role.
But when graduation rolled around, Cruise chose not to attend the ceremony. He felt out of place – as if he cheated the educational system.
"I was a functional illiterate. I loved learning, I wanted to learn, but I knew I had failed in the system," Cruise told People.
Realizing he didn't have a future in sports or education, he decided to give acting a real shot. So he moved out to New York City, taking auditions for any part he could find.
But Cruise's dyslexia hadn't just gone away.
Once again, he needed to get creative and find ways to work around it if he wanted any kind of future as an actor. After all, reading scripts and memorizing lines is a huge part of the job.
"When I auditioned for parts and was given a script to read cold, I'd get the director and producer to talk about the characters and the film," Cruise said.
"I'd glean information from them and I'd use that. I got pretty good at ad-libbing."
He scratched and clawed through every audition, figuring out ways to make it happen. Gradually, he improved and gained confidence in his ability.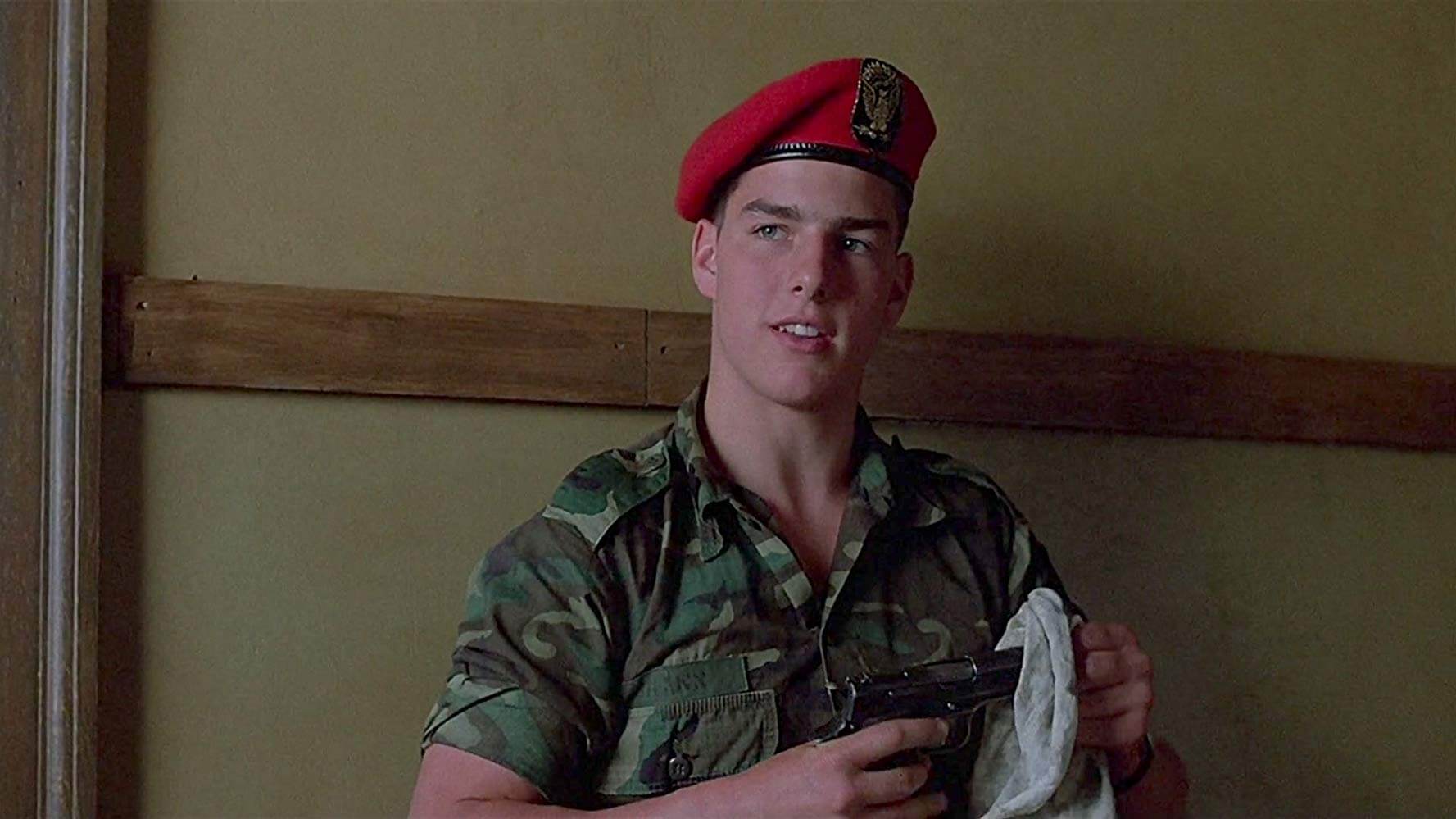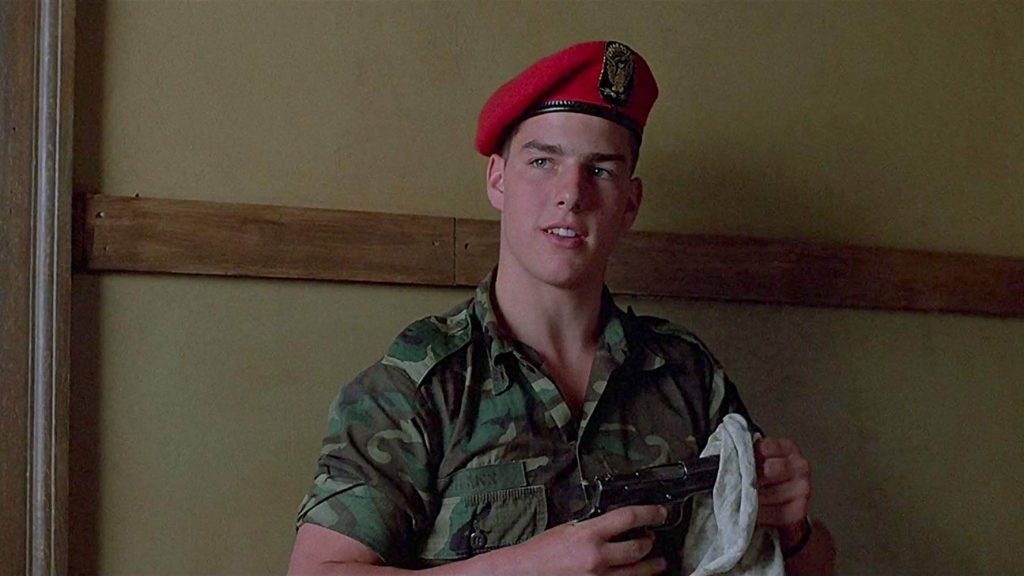 In 1981, he found an opening and ran with it. A small part in Harold Becker's Taps put Cruise on the map. It was his second film and first-ever speaking role.
His performance caught the eye of a few filmmakers, including Francis Ford Coppola, who offered him a role in his 1983 adaptation of The Outsiders.
From there, Cruise continued to overcome his disability.
Over time, he trained himself to be a visual learner. He'd concentrate on mental imagery to remember his lines and stay in character.
Through his resourcefulness, determination, and positive outlook, Tom Cruise conquered dyslexia.
Above all, he decided on a dream and did everything in his power to make sure nothing would stand in his way.
Today, he's one of the highest-paid actors in Hollywood, worth a cool $570 million.
Tom Cruise is an inspiration to anyone facing dyslexia, serving as living proof that you can overcome your disability and achieve your dreams.
Get more inspiring stories in your inbox by joining our newsletter 👇