This piece has been a long time coming, and this person is well deserved for a sincere take on his career as a player. But, most importantly as a person. As we kick off spring training for the 2019 Major League Baseball season, new faces enter the spotlight and demand attention. But other players just continue to plug away to prove they are worth an Opening Day roster spot.
That's been Brock Holt since the day he entered professional baseball.
A ninth-round pick by the Pittsburgh Pirates in '09 out of Rice University, he was known in the Pirates organization as a "big-skill, short-tool prospect." Holt thrived at Rice as a do-it-all type of player who received rave reviews from his coaches. But talent evaluators did not see in Holt what those closest to him saw every time he stepped between the lines.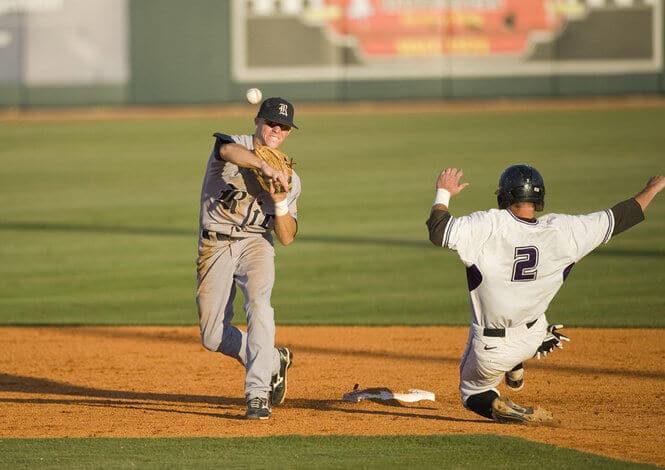 Scouts use a phrase to describe players like Holt who had a high baseball IQ and a relentless work ethic — low-end utility player. Fate struck for Holt, however, as the Pirates included him in a trade with the Red Sox. In Boston he'd live out the utility role that scouts predicted, but not the way you'd imagine.
After coming over from Pittsburgh, Holt needed to fight for a roster spot. Yes, he won a ring in '13, but he did not play in the postseason. But that didn't matter. In 2014, he started in AAA-Pawtucket, but due to an injury to starting third baseman Will Middlebrooks, Holt got called up.
That call-up began his role in the majors as a do-it-all guy. Starting at first-base for the first time in his career, he went 4 for 4. No big deal. The man thrives on his versatility and will go out and compete to the best of his ability.
Like teammate Dustin Pedroia, Holt maximizes his talent.
They both thrived at every level because they beat the "size obsession" in baseball, an obsession where bigger and faster players are so much more attractive than a smaller player who gives it his all and flat out knows how to play the game the right way.
Let us not forget, Brock Holt is a talented baseball player. But his work ethic is what truly set him apart.
The pinnacle of his career occurred in '15 when he was selected to American League All-Star team. Before that game, Holt played every position except catcher and pitcher. But, to be fair, he could play all nine.
By the end of the season, Holt played:
58 games at second base
35 games in the outfield
33 games at third base
11 games at shortstop
8 games at first base
1 game as DH
Unfortunately, in '16, but more in '17, Holt experienced his rock-bottom, suffering a serious concussion that caused vertigo. I had hoped my favorite player since Pedroia would make a comeback, but it was grim.
"That first time I tried to rehab, I think I played two weeks' worth of games and never felt good in any of them. You start thinking," Holt told NESN.
"When you're down there trying to compete and play and you're not able to do it, I think there were times when I wondered if I would ever get back to normal or if that was my new normal."
More to the point, "Emotionally, physically, something that obviously I would have rather not had to go through," Holt said. "But, like I said, it's going to make me stronger and I'm glad to be back."
Who am I kidding? Holt would come back because, after all, he is the "BrockStar".
And he did.
Since Brock Holt found a niche on the Red Sox, he's been their glue guy, an integral part to the chemistry of the team.
"(Holt is) a bridge guy," Alex Cora said. "Back in the day in '07, '08, people felt like I was a bridge guy between cultures and Mikey Lowell was the same thing … The same way (Holt) relates to J.D. (Martinez) he relates to Raffy Devers, which is great. He has a great sense of humor. ​ He understands his role."
It is clear that Holt embraces this role.
"I feel like it's just kind of who I am," Holt said. "I've always just been a friendly guy who can get along with pretty much anyone. Guys we have in this clubhouse are easy to get along with, so that makes it easier. But I try to just be myself no matter what, no matter who I'm around, and most of the time guys enjoy it."
2018 was one the best years historically for the Red Sox. 108 regular-season wins and a dominating performance in the playoffs culminated in their fourth World Series victory in fifteen years. And Holt was at the center of it all. But his impact extends farther than the white-chalk lines.
He's been the Red Sox Jimmy Fund captain for several years, taking time out of his busy day to connect with children battling health issues. The kids are an extension of his family, just like his fellow teammates.
Whether he needs to come in for a pinch-hit and crush a home run, or spend his day with children who could use a bright spot in their day, Brock Holt is your guy.
No, he will probably not reach Cooperstown as a player. I know, however, that he is a Hall of Famer in all of our hearts.
Keep being you, Brock Holt, because this sport, this country, and even this world, needs a person like you.
Want More Underdog Stories?
Get a bite-sized rundown of the best underdog stories in sports – handpicked from across the web & delivered to your inbox every Tuesday.
Join 2,055+ Weekly Readers