In 1983, a 13-year-old boy was kicked out of the Yankees dugout. His response changed baseball forever.
By the 1980s, New York Yankees manager Billy Martin had amassed quite a reputation:
Broke a reporter's nose
Bar fights with strangers
Bar fights with his own players
But this particular story will live in baseball lore forever.
At the time, players' kids would get to Yankee Stadium early to hang out before games. On this day, groups of boys were running around the Yankee clubhouse & playing on the field.
But Billy Martin zeroed in on one of them.
Martin sent a security guard into the dugout where a 13-year-old boy & his father – the Yankees star 1st baseman – were hanging out.
"Hey," the guard bellowed. "George [Steinbrenner] doesn't want anybody in the dugout."
The player complied, sending his son into the clubhouse. But as the boy left, his dad motioned for him to "look at third base."
It was Graig Nettles' son taking ground balls on the field.
The Yankees star felt disrespected. And his 13-year-old son took it to heart. This kid held a grudge against the New York Yankees for the next 30 years.
His name?
George Kenneth Griffey Jr.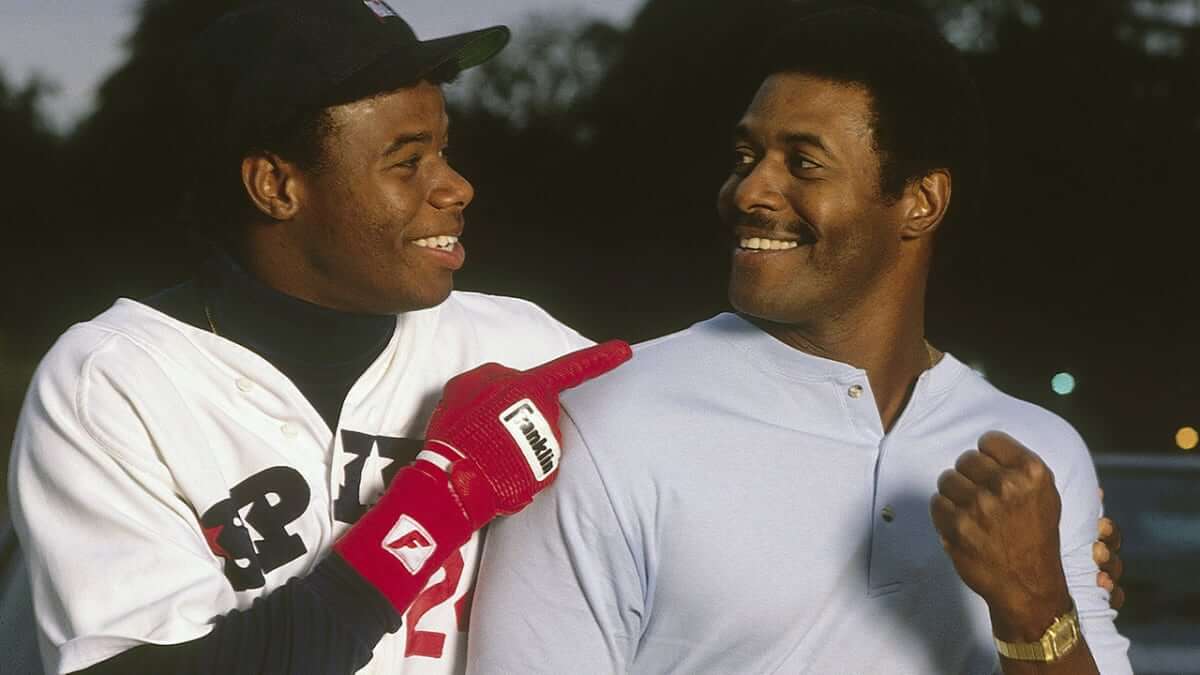 A few years later, Ken Griffey Jr. was the number one overall pick in the 1987 MLB Draft. At 17-years-old, he was shipped off to play minor league baseball 2,400 miles from home – a 36-hour drive across the United States.
Compounded with enormous expectations, Junior struggled with depression during this time.
But his dad was always there, helping him overcome every hurdle. Just two years later, Junior made it to the big leagues and became a symbol of hope for the lowly Seattle Mariners – a losing team in danger of moving cities.
His dad joined him shortly thereafter, forming the first father-son teammate duo in MLB history.
As for the New York Yankees? Junior stuck it to them every chance he got.
In the first playoff game of his career, he smoked two home runs in front of the Bronx faithful at Yankee Stadium. Seattle ultimately won the series – saving their franchise in the process – when Edgar Martinez drove in Junior for the game-winning run in Game 5.
In that series, The Kid hit .391 (9-for-23) with five home runs and seven runs batted in.
During that series, while Griffey was signing autographs outside the stadium, a fan in the crowd yelled out, "Come play for the Yankees, bro!"
"No," Junior shot back. "If the Yankees were the last team – if they were the only team that gave me a contract – I'd retire."
When all was said and done, Ken Griffey Jr. posted stellar career numbers against the Yankees:
133 games
36 home runs
102 runs batted in
.311 batting average
Dominating the New York Yankees was engrained in Junior's mind. He kept that chip on his shoulder from his teenage years through his retirement at age 40.
And it's unlikely that will ever change.
"There are certain things that a dad drills into you as a kid that just sticks with you," Junior told MLB Network.
"That was one of them."
---
You may also like these other interesting stories:
If you like stories like this, you'll love our newsletter 👇
Want More Underdog Stories?
Get a bite-sized rundown of the best underdog stories in sports – handpicked from across the web & delivered to your inbox every Tuesday.
Join 2,055+ Weekly Readers