Week 8 of the NFL season is here and the halfway point is creeping up. The Cowboys and Ravens have byes this week, leaving the talents of Ezekiel Elliot, Amari Cooper, and Lamar Jackson off the board.
But don't let that scare you – there are plenty of options for Sunday.
Avoid the stress of doing countless hours of research and create a winning lineup on DraftKings with help from myself and our fantasy insiders on the Sneaky Plays Podcast!
[Click here to get a FREE daily fantasy football entry with your first deposit]
Here are some under-the-radar players that can help you crush Week 8.
Ryan Tannehill – QB, TEN
Opponent – Tampa Bay Buccaneers
Price – $5,100
Ryan Tannehill is the newest resident of Dime City 🎯🎯 @ryantannehill1 pic.twitter.com/jl8ysfoa7O

— The Checkdown (@thecheckdown) October 20, 2019
No, this is not a typo. Ryan Tannehill is the consensus pick for us on the Sneaky Plays Podcast and we are not afraid to let the world know.
In all seriousness, Tannehill looked more than capable in Week 7 against a solid LA Chargers secondary, completing 23 of 29 passes and tossing 2 TDs. On Sunday, Tannehill and the Titans welcome the Tampa Bay Buccaneers. The Bucs' defense ranks 29th against QBs and 32nd out of 32 teams in passing yards allowed per game.
At the bargain price of $5,100, Tannehill should easily surpass his value and allow you to manufacture a winning DFS lineup.
Sony Michel – RB, NE
Opponent – Cleveland Browns
Price – $5,600
Sony Michel with the Hat Trick on #MNF 🎩🎩🎩#FBUalum #GoPats pic.twitter.com/p2mR3oYeF0

— Football University (@FBUcamp) October 22, 2019
If there's been one consistency on the offensive side of the football for the New England Patriots, it's Sony Michel getting all the goal-line carries. Sony has plunged into the endzone 6 times in 7 games so far this season.
Michel and the Patriots will face off against the faltering Cleveland Browns on Sunday. Cleveland ranks 29th against opposing RBs and 30th in rushing yards allowed per game. This gives an easy edge to the Patriots' running game – namely Michel, who should have plenty of opportunities to punch it in this week.
Austin Hooper – TE, ATL
Opponent – Seattle Seahawks
Price – $5,500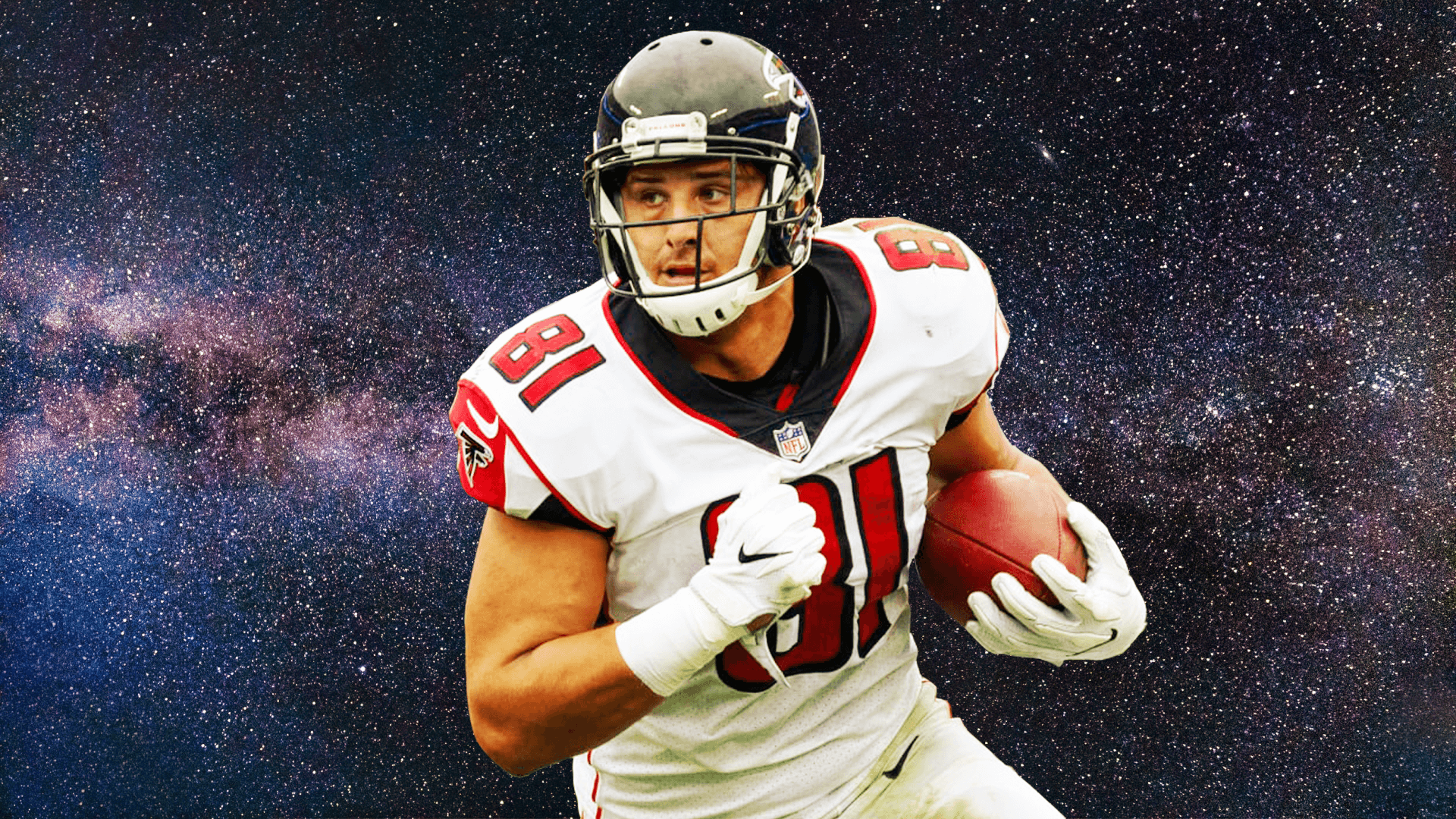 Hooper has quietly been the most consistent part of the entire Atlanta Falcons team (probably not a good thing). But he's been productive and is putting up great numbers, which is what we care about.
This week, the Falcons host the Seattle Seahawks and could potentially have their backup QB in Matt Schaub under center. While backup QBs don't exactly boost the numbers for pass-catchers, Hooper will have the same if not more utilization within the offense as a security blanket near the line of scrimmage.
Look for Hooper to get several targets and go to work.
Kenny Stills – WR, HOU
Opponent – Oakland Raiders
Price – $4,700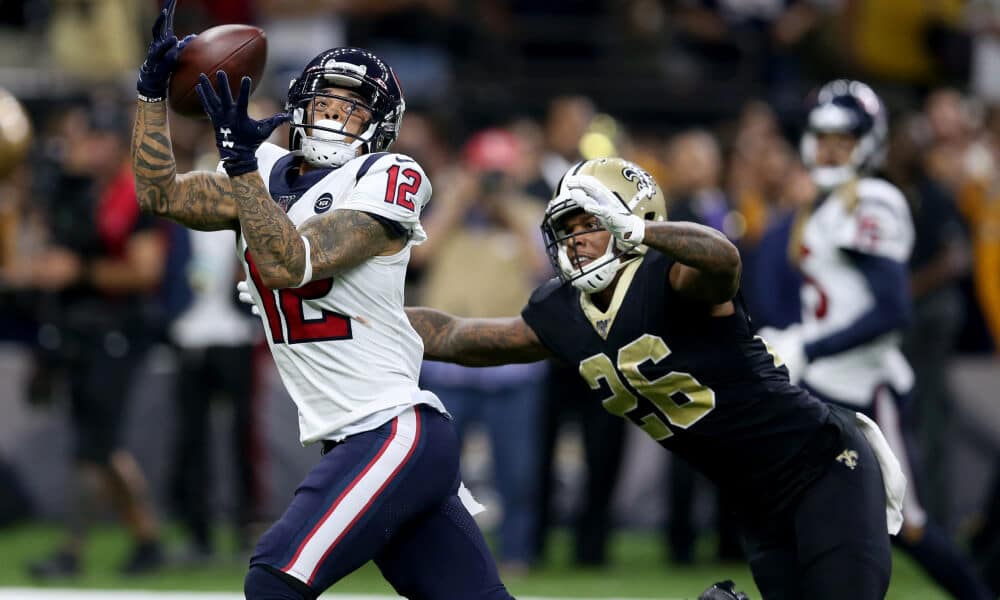 Kenny Stills has found himself in a prime position to be a consistent target for Deshaun Watson in a successful offense. The injury to Will Fuller has propelled Stills into the WR2 role behind Nuk Hopkins.
On Sunday, Stills and the Texans take on the Oakland Raiders. The Raiders looked lost in Week 7 against Green Bay where they allowed Aaron Rodgers & Co. to hang 6 TDs on them. They rank 31st against opposing WRs which should bode well for Kenny Stills and his minuscule price.
Listen & Learn
For a full rundown of our under-the-radar Week 8 DFS picks, listen to this week's Sneaky Plays Podcast – Tannehill's Have Eyes – on your favorite podcast platform!
Listen to the Sneaky Plays Podcast each week to hear which players Dom Fierro, Chris Morris and myself have on our radars. We provide you with opinions and insight on over 20 players per week!
For any lineup-related questions, hit up @PlaysSneaky on Twitter.
I am a promoter at DraftKings and am also an avid fan and user and may sometimes play on my personal account in the games that I offer advice on. Although I have expressed my personal view on games and strategies, they do not necessarily reflect the view(s) of DraftKings and I may deploy different players and strategies than what I recommended. I am not an employee of DraftKings and do not have access to any non-public information.
Want More Underdog Stories?
Get a bite-sized rundown of the best underdog stories in sports – handpicked from across the web & delivered to your inbox every Tuesday.
Join 2,055+ Weekly Readers