Just recently, I completed this phenomenal series for the 13th time. Yes, that number is correct, and no, I don't even skip Scott's Tots. Additionally, I was just debating with a friend over some of the character's rankings and there were some discrepancies over Pam and Andy.
Now, I think it'd be nearly impossible to rank all The Office characters individually. Therefore they will be ranked in groups, and only the top-15 characters — in terms of episodes appeared in — will be considered.
This means the lovable Darryl, the enigma that is Robert California, nor FEAR (Mose) will be making an appearance in the rankings.  The primary measurables being considered are acting ability, importance to the plot, how well the character was written for, and the overall comedic mind.
Primarily this will focus on the character as an individual, and not their relationships. Even with the categories, this was quite difficult to do, but here we go:
The Elite
Michael Scott
Now this was a no-brainer. At one point, I would say Oscar or Kevin were one of my favorite characters, but BJ Novak (Ryan) once stated in an interview why Michael was by far the best character.
He explained the difficulties of being the lead of this show and how Steve Carrell simply owned the character. He's a comedic genius who developed great personal relationships amongst the other characters in The Office, and for that, he is in the 'The Elite' category.
Jim Halpert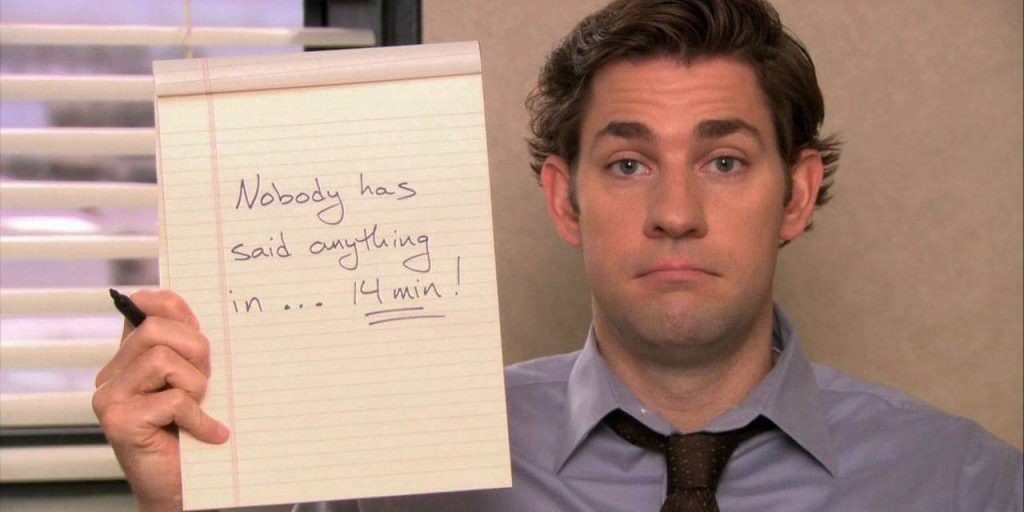 How could you not love Jim? He made a boring job fun for the entire office, and he still managed to be the second-best salesman even with all of the goofing around.
Not to mention, he was intregal to the plot as he continued to fight for Pam's love. Thanks to the elite group of writers on The Office, Jim had some legendary pranks and that is one of many reasons the tall, charismatic fella is, unlike Joe Flacco, elite.
Dwight Schrute
If you ever have watched the U.K. version of The Office, I think it's easy to tell how perfectly Rainn Wilson fits in this role. And by that, I mean Rainn is infinitely better.
He is so perfectly odd and confident, and plays a major part in the plot, as there was a constant effort for him to become manager.  He delivers his lines with a straight face with the intention to the audience to be hilarious, and it all works out beautifully.
Related: How Rainn Wilson Became Dwight Schrute
The Semi-Elite
Kevin Malone
Have you ever heard Brian Baumgartner speak outside of his role as Kevin? He sounds just like any regular guy, which is quite weird to hear if you've only heard his Kevin voice.
One of my favorite scenes of all-time is Kevin sitting on Michael's lap for Christmas, and the bloopers for that are even better. In sitcoms, I think one of the hardest things for the writers to do is to keep the less intelligent character consistently funny over all the seasons.
I think once Michael left, Kevin stepped up and said more idiotic things that made us all laugh hysterically.
Kelly Kapoor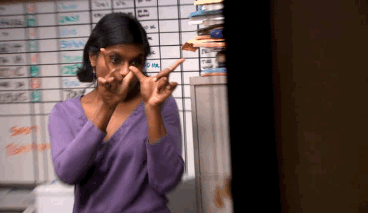 The Business Bitch. I mustn't lie, for a long time I wasn't the biggest fan of Kelly but now she's one of my favorites.
She's a bit on the crazy side, but she emits it in a way that is all too perfect. From re-living her past as a middle school bully while beating up Toby, to making it her New Year's resolution to get more attention, and it's all amazing.
Oscar Martinez
Where Dwight?… In addition to that legendary scene, Oscar played his character extremely well.
He was very mild mannered, except while cursing at Michael on his drive home from work, and that mild-mannered-ness let the star in himself shine when it was time.
The man was straight mesmerizing while looking directly into the camera and displaying his funky, Madonna-esque dance moves.
Middle of The Pack
Creed Bratton
Creed is one of those characters that had very few lines, but nearly everyone he delivered was amazing. The man didn't even know what his job title was, and he did little to no work over the entire series.
Gotta respect that.
Hopefully he was able to dodge the FBI and he's back to throwing things down into the quarry.
Meredith Palmer
I think Meredith is the perfect character to be directly in the middle of the pack. She had a few dress code violations and she often drank too much which were quite comedic and Meredith ain't no narc.
She did her job in the office as well as in the show. If the ensemble cast on this show wasn't so perfect, Meredith would be much higher on this list.
Stanley Hudson
I loved Stanley.  He had an infectious laugh and he stood up for issues that bothered him.  He worked hard so that he could take his siesta and enjoy his crossword puzzles and sudoku at work.
I think one of the most heartwarming moments in the entire series is in the finale, when Phyllis was in tears over the carved figurine Stanley made for her.
Slightly Less Than Mediocre
Phyllis Vance
To be clear, I'm a big Phyllis fan too. It's just that difficult to be making this list where she falls into the fourth category.
She has a very nice calming presence, but she knows how to get down and have a good time. I also love how she's incredibly nice, but she treated Angela like shit, because well, Angela deserved it.
Ryan Howard
It's kind of funny that I'm actually listening to Smokey Robinson while writing this.  'Shop Around' is another amazing song in case you all were interested.
But back to Ryan… he treated Kelly extremely poorly, but I think one great part about Ryan is just the roller coaster ride of his character.
From temp to VP to bowling alley associate, etc. Novak did great work as a writer as well as many other characters, but that is not put in to consideration for this list.
Pam Beesly
I think a lot of people love Pam because she is one of the main characters, but when you truly look at her character she does not compare to many of the other stars.
Even when she knew she and Jim were meant to be she still was going to move forward with Roy. Her and Jim were great for each other but Pam herself was a bit dorky and did not provide much humor to the show, where other characters with much fewer lines and involvement in the plot did.
I apologize if the truth hurts on this one.
The Bottom
Toby Flenderson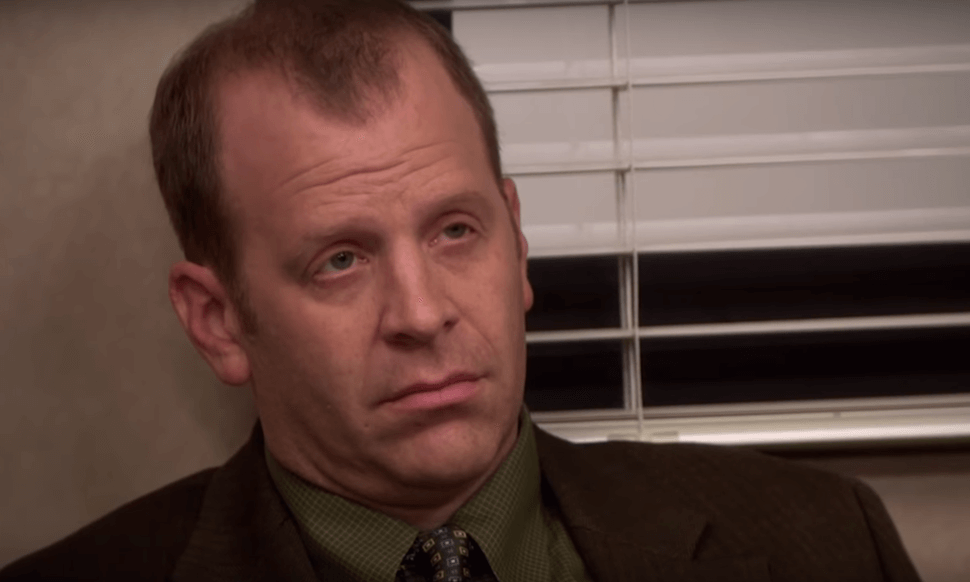 Ahh yes, the antichrist. Without Michael, there would be no Toby. One of the few good quotes from Andy was that Toby looked like "an amorphous blob of khaki" which was true about both his clothing and his personality.
Toby wasn't all bad however, as he simply just played a boring HR guy. In fact, he didn't even want to really be in the show but was written in to be a main cast member.
Like Novak, Lieberstein provided much more to the show than just acting, as he was also a key contributor behind the scenes.
Andy Bernard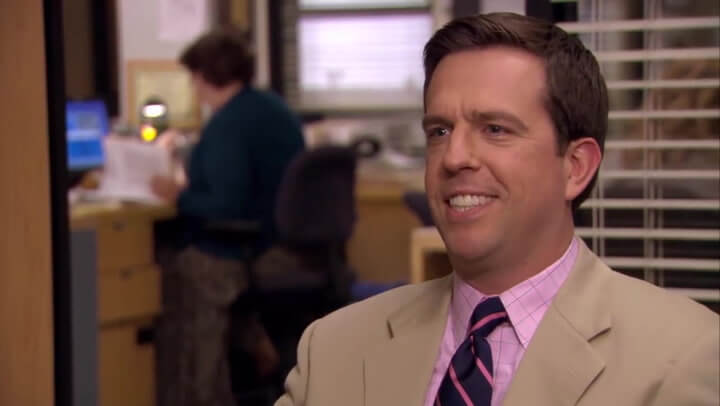 From the beginning of Andy's entrance in the show, he was an annoying, preppy kiss-ass.
I think his best moments were becoming so infuriated he punched holes in the wall which were hilarious, and I was also even more happy because he would not be on the show for a while.
He also almost broke Dwight's legs and he ruined the performance of Sweeney Todd. Sorry Nard-Dog fans.
Angela Martin
It's odd how Dwight and Angela were meant to be, yet they are at the opposite ends of the spectrum on this list.
Well, Angela was just plain mean, and she was terrible to Phyllis until the turn-tables. She simply didn't provide many laughs, except maybe for when she mentioned getting her clothes from the American Girl Store.
I'm sure this list will ruffle some feathers, but it was extremely difficult to put together.
Outside of the top-3, many of the characters easily could have gone up or down in the tier ranking.
I hope this list will make you watch more of the great show that is The Office.
Do you know how Rainn Wilson ended up landing the role of Dwight?  The story will definitely surprise you.