Hockey quotes inspire players of the game at all levels. The sport brings a level of mental and physical stamina that is unlike any other sport.
While NHL players largely hail from Canada and Europe, the United States-based league remains the most competitive league in the world.
These quotes have lived on in NHL lore through decades. While many of these legends no longer play the game, their impact remains in the sport forever.
Get inspired with 16 of the best hockey quotes from these legends of the game.
Inspirational Hockey Quotes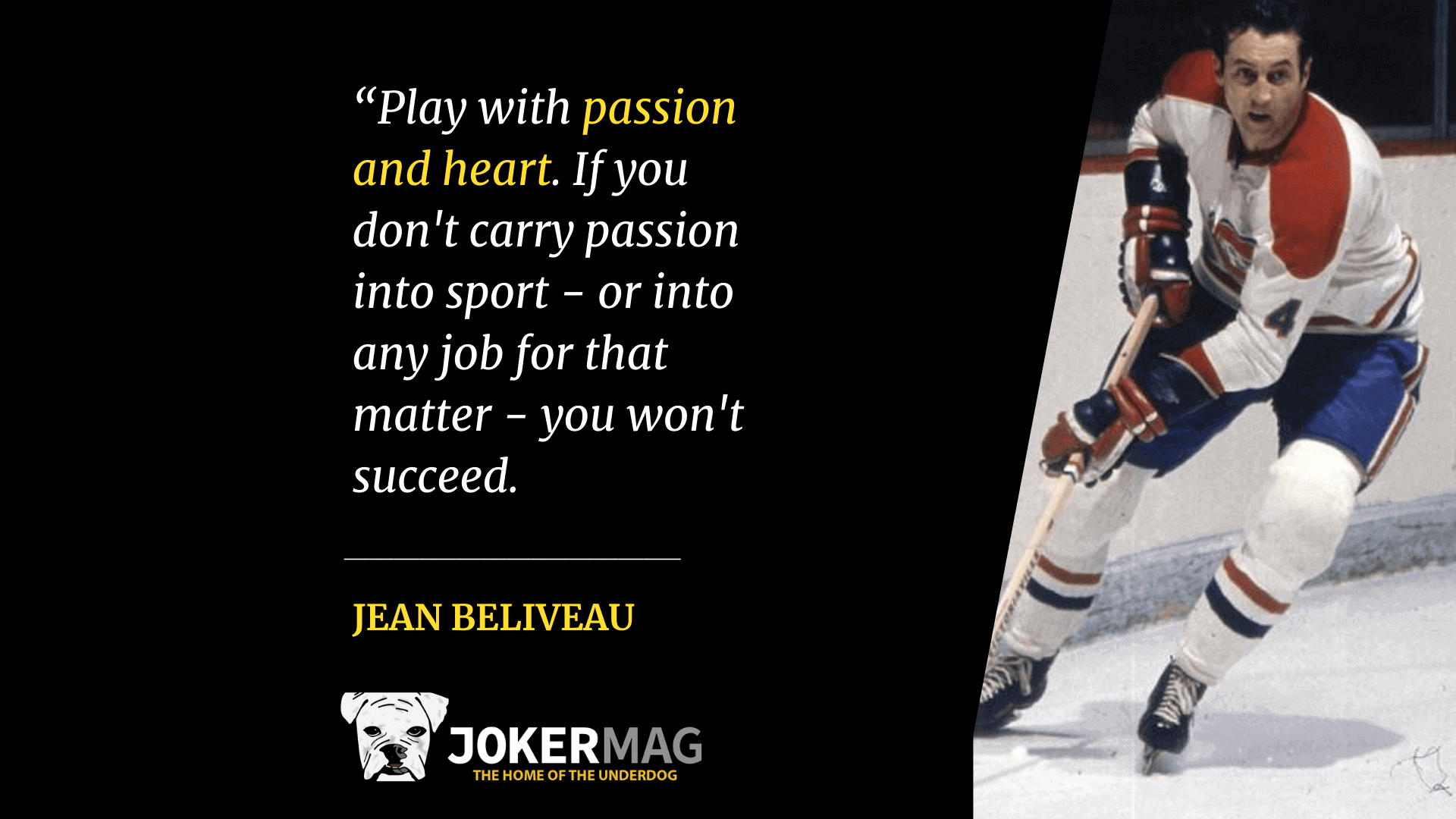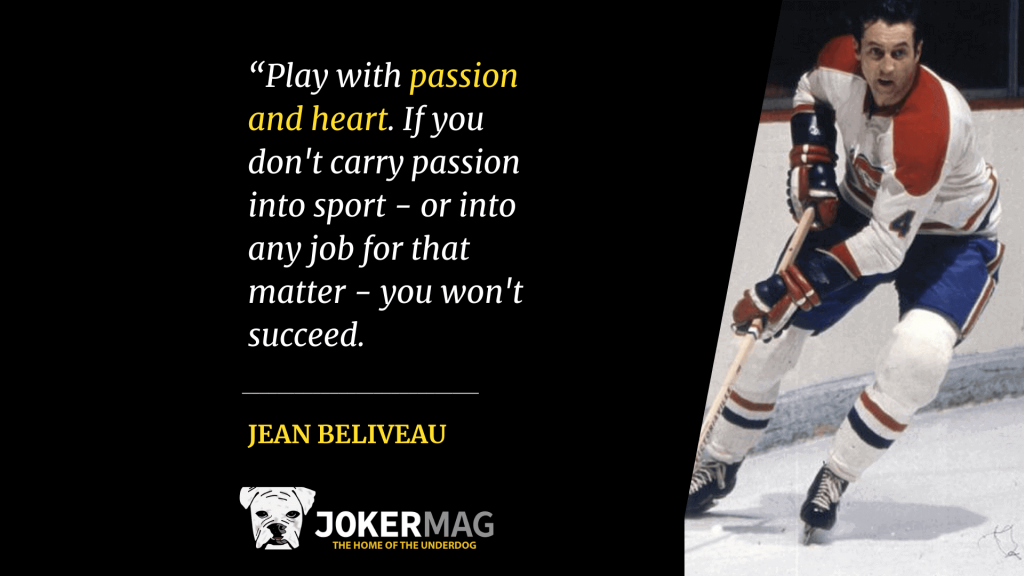 "Talent is a gift, but you can only succeed with hard work." – Jean Beliveau
"Great moments are born from great opportunity." – Herb Brooks
"The biggest thing for me is the passion that I've always had for hockey. I remember growing up, no matter what I did in life, my parents always told me to try to do my best at it and be my best. I can say going through different things that that passion is the most important part. It's not skills or talent or any of that stuff." – Sidney Crosby
"Play with passion and heart. If you don't carry passion into sport – or into any job for that matter – you won't succeed." – Phil Esposito
"You miss 100% of the shots you don't take." – Wayne Gretzky
"I think that with a lot of hard work and dedication, I feel that I could be the best in the world. I'm still only 35 years old… I have a fresh start physically and mentally, and I feel that I can achieve my goal to be the best again." – Mario Lemieux
"My jersey hanging from the ceiling is going to be a symbol of the hard work of the people I played with." – Mark Messier
"You need a lot of leaders, but a hockey team needs a voice, not only in the community, but more importantly between the coaching staff and the players. There are always ups and downs in a season; the captain is the guy players look to in those situations." – Joe Sakic
"As long as I could remember, since I was 5 years old, I watched the Stanley Cup. I stayed up, made a point of watching it presented, watched the celebration in the locker room, and always dreamed that maybe I'd get there." – Steve Yzerman
"You've got to love what you're doing. If you love it, you can overcome any handicap, or the soreness, or all the aches and pains and continue to play for a long, long time." – Gordie Howe
"For me, it is the worst kind of sacrilege if you are given some of special talent and you don't take advantage of this gift." – Jaromir Jagr
"Go ahead, work hard and never be afraid to try something. Even if you don't make it, at least you can say you tried." – Guy Lafleur
"I'm trying to do the right things, especially on the ice. Even when I talk to the media, I try to not be obnoxious or be rude. I try to approach you with respect. Same thing when I played, especially if you're the captain, you wanna try and set an example." – Nicklas Lidstrom
"There are no environments where you're only going to win, because life just isn't like that." – Bobby Orr
"Goalies often react quickly to shots with no regard for what might happen to their body because we are trained to stop pucks first and ask questions later." – Martin Broadeur
"I play a position where you make mistakes. The only people that don't make them at a hockey game are the people watching." – Patrick Roy
Hopefully these legendary hockey quotes get you hyped to take the ice!
Have a favorite quote we missed? Reach out on Twitter!
Want more underdog stories? Join our newsletter 👇