The Divisional Round is here! There are eight teams left and the slate is full of studs. With help from myself and our fantasy insiders on the Sneaky Plays podcast, your DraftKings lineups will be looking as good as the playoff teams.
Time is running out, so let's cut right to it.
Here are your Divisional Round Sneaky Plays.
Nick Foles – QB, PHI
Opponent – New Orleans Saints
Price – $5,400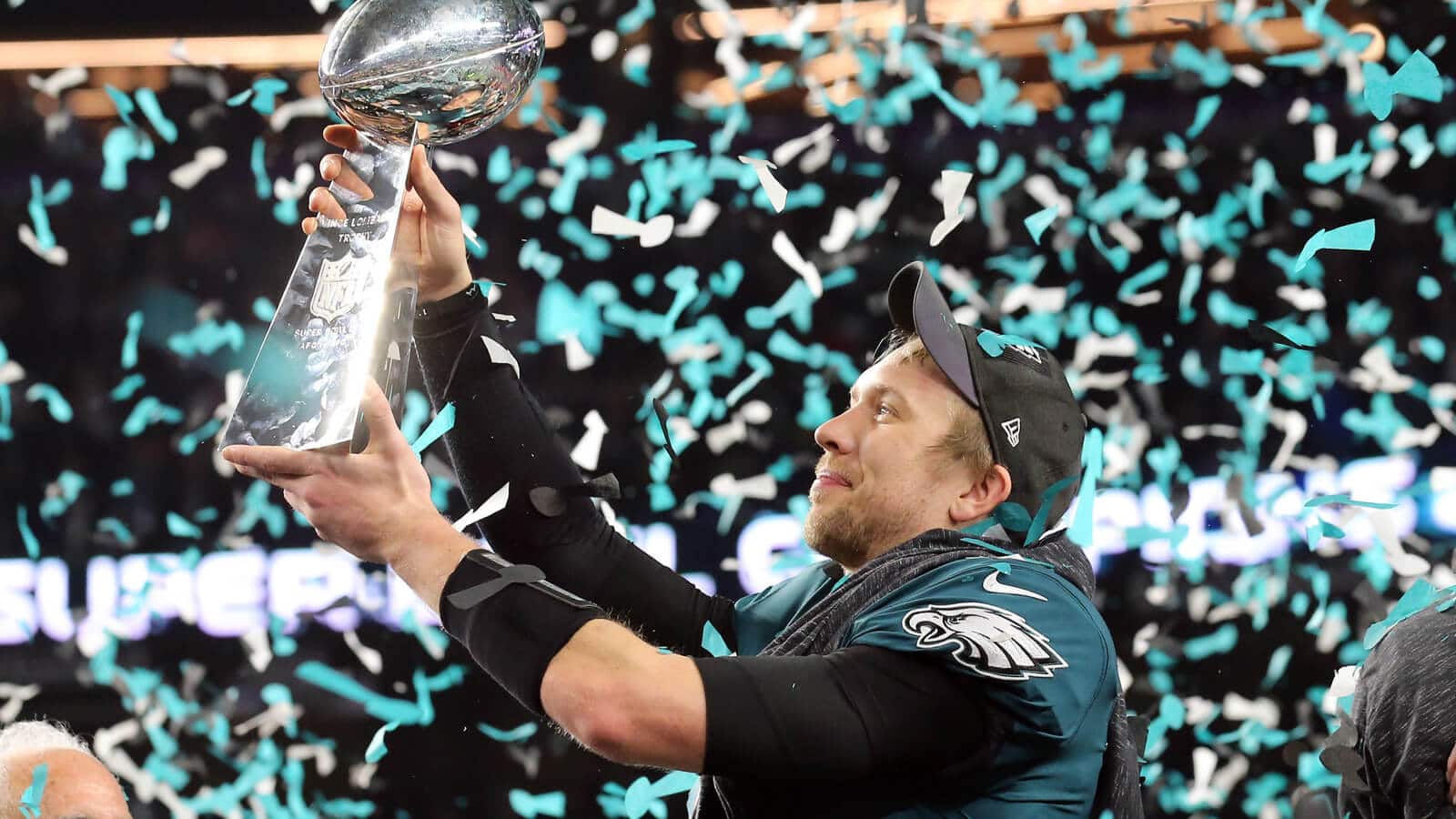 Big Nick Energy. I'm feeling it this week and you should too!
Nick Foles brings a different energy to the Eagles and has them geared up for another playoff run. While I don't think Foles is going to dominate the Saints, I'm confident he can reach 16+ fantasy points, something the QB has accomplished in 4 out of his 5 starts.
With the Saints ranking 31st against enemy QBs, Foles should have a solid game.
Alvin Kamara – RB, NO
Opponent – Philadelphia Eagles
Price – $7,300
Kamara and Ingram have split touches this season, but Kamara has been a TD machine all season, recording 18 in just 15 games played.
At a glance, it seems as though the Eagles have been tough on RBs as of late, but they haven't had much thrown their way in the recent weeks. They also haven't faced a true dual-threat RB either, as Kamara is as good a receiver as he is a runner.
Kamara has the potential to put up insane numbers this week in the Superdome.
Marlon Mack – RB, IND
Opponent – Kansas Chiefs
Price – $5,800
Marlon Mack has been an absolute beast as of late, scoring at least 1 TD in 5 straight games and eclipsing the 100-yard mark three times in that span.
Last week in the Wild Card round, Mack ran through and around the Texans with ease for 148 yards on 24 attempts. This week, he's facing a Chiefs defense that ranks 31st against opposing RBs.
Don't be shocked when Mack runs all over the Chiefs on Saturday.
Nelson Agholor– WR, PHI
Opponent – New Orleans Saints
Price – $4,300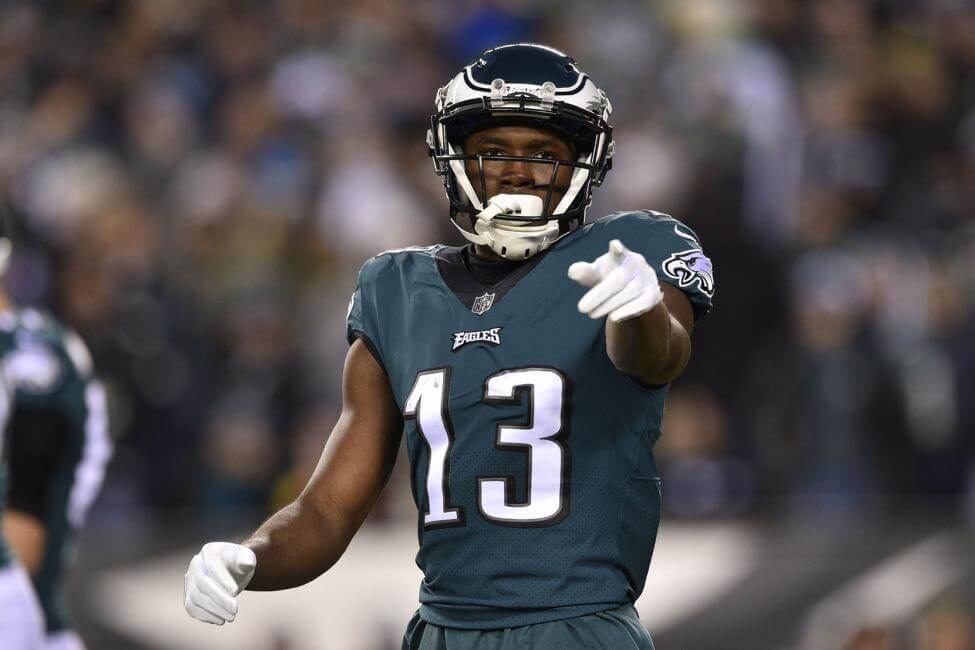 Many will think that Alshon Jeffery is the WR to own this week because of his connection with Foles. But I'm here to open your eyes and tell you that Agholor has also built a solid rapport with his QB.
Not to mention he has a much easier matchup.
Agholor is going up against Eli Apple on Sunday, who has been generous to opposing receivers throughout his entire career. He has seen 6 or more targets come his way in the last 3 games, making him a solid option this week in this PPR format.
T.Y. Hilton– WR, IND
Opponent – Kansas City Chiefs
Price – $7,800
Andrew Luck is averaging 40+ pass attempts in games where the Colts allow 20 or more points. The Chiefs are averaging 26.6 points per game, meaning it is likely that Luck will be throwing a ton.
This is good for T.Y., who happens to be Luck's #1 option.
T.Y. saw 10 targets last week and secured 5 catches for 85 yards. The Chiefs rank 31st in passing yards allowed per game and are susceptible to the big play — Hilton's specialty.
Don't be surprised when T.Y. has an insane performance.
Keenan Allen – WR, LAC
Opponent – New England Patriots
Price – $6,400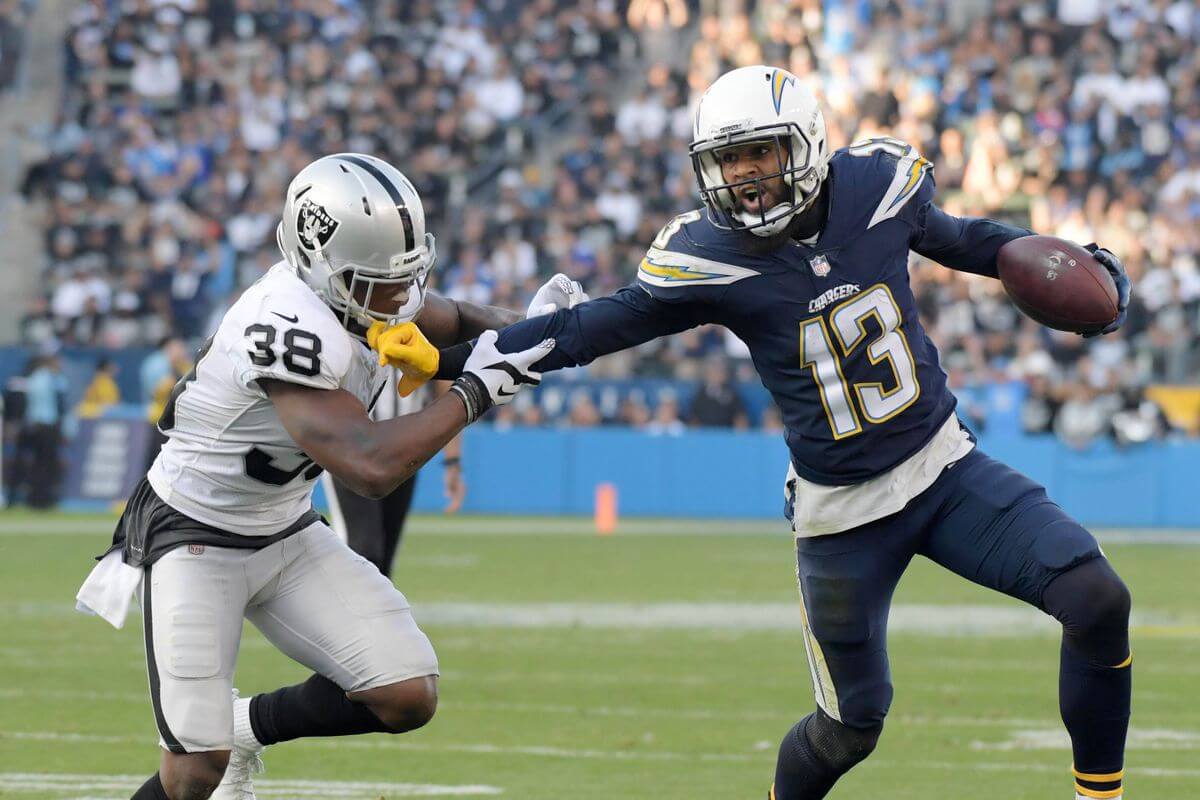 This game is slated to have the lowest point total of the weekend, but that doesn't lower Keenan Allen's value this week.
The veteran WR lines up in the slot and has a favorable matchup against Jason McCourty, the slot CB for New England. Philip Rivers will need to confide in his best receiver to give the Chargers a chance to win and I'd be shocked if he didn't do so.
Look for Allen to see double-digit targets go his way on Sunday.
Travis Kelce – WR, KC
Opponent – Indianapolis Colts
Price – $7,000
There was no possible way I could avoid putting Travis Kelce in my lineup this week, even with his high price.
The Chiefs TE has averaged 10.7 targets per game over his last 6 games and has posted double-digit fantasy points in 15 straight games, making him the best option at the position this week.
With the Colts defense ranking 30th against the position, Kelce could have a monstrous performance.
James White– FLEX, RB, NE
Opponent – Los Angeles Chargers
Price – $4,900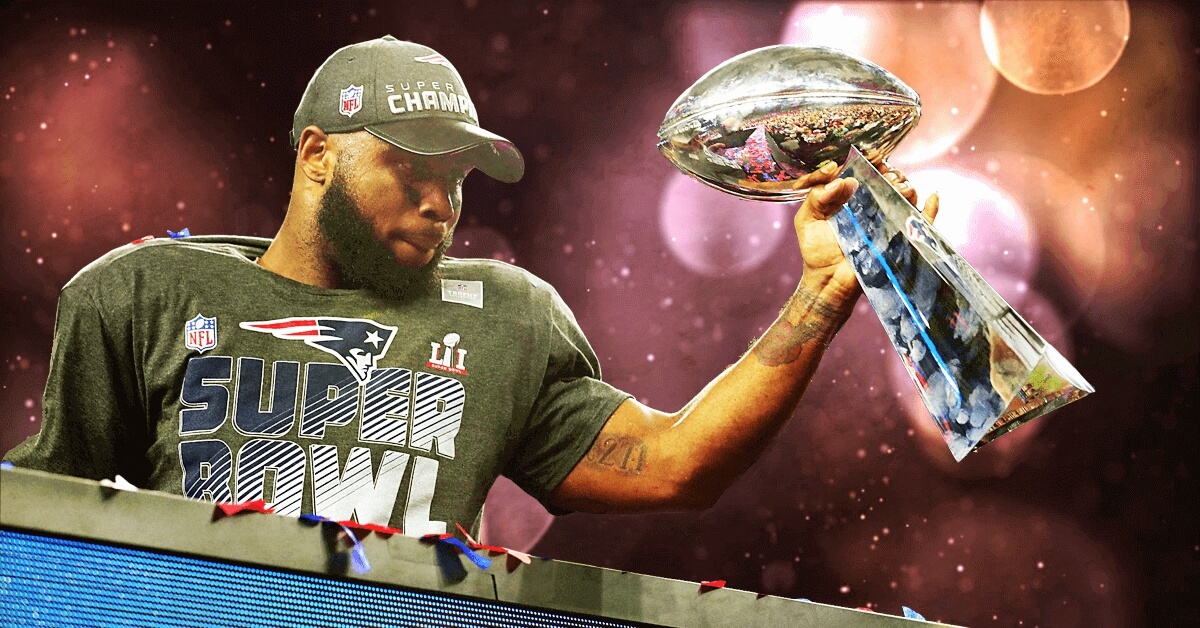 In White's 8 career playoff games, he has found the end zone 8 times. Pretty good numbers, eh? I'd like to think so.
James White is as clutch as they come in the playoffs and is Brady's go-to target. With White being so versatile, he will find himself playing a majority of the snaps on Sunday against the Chargers.
At such a minuscule price, White becomes a must-play.
Indianapolis Colts – D/ST
Opponent – Kansas City Chiefs
Price – $2,100
The playoffs usually feature the most high-powered offenses in the league. This year is no different.
I'm going with the Colts in order to have the offensive players I want in my lineup. But they have the potential to put up some points.
Mahomes is a gunslinger that's turned the ball over 14 times this season and I wouldn't put it past him to try the force the ball into small windows.
The Colts have the best chance at a defensive TD this week, but there's no guarantee. If you want to pay up at defense, you'll have to swap out an offensive player to do so.
For a more in-depth (and entertaining) look, listen to this week's Sneaky Plays podcast:
Don't have a DraftKings account yet?  Claim yours here and start winning!
Season-Long Record: 86-52 (.623)
I am a promoter at DraftKings and am also an avid fan and user and may sometimes play on my personal account in the games that I offer advice on. Although I have expressed my personal view on games and strategies, they do not necessarily reflect the view(s) of DraftKings and I may display different players and strategies than what I recommend. I am not an employee of DraftKings and do not have access to any non public information.
Want More Underdog Stories?
Get a bite-sized rundown of the best underdog stories in sports – handpicked from across the web & delivered to your inbox every Tuesday.
Join 2,055+ Weekly Readers