The best coaches have a way of getting the most out of each individual on the team. A good coach can help an average athlete become a great one – help an average team exceed all expectations.
They understand how to bring everyone together as a collective unit to strive toward one common goal.
There are certain traits that connect all the great ones – regardless of sport. From baseball to basketball, from football to boxing, a great coach is a great coach.
Here is our collection of inspiring quotes from some of the best coaches of all time.
Table of Contents
Leadership Coaching Quotes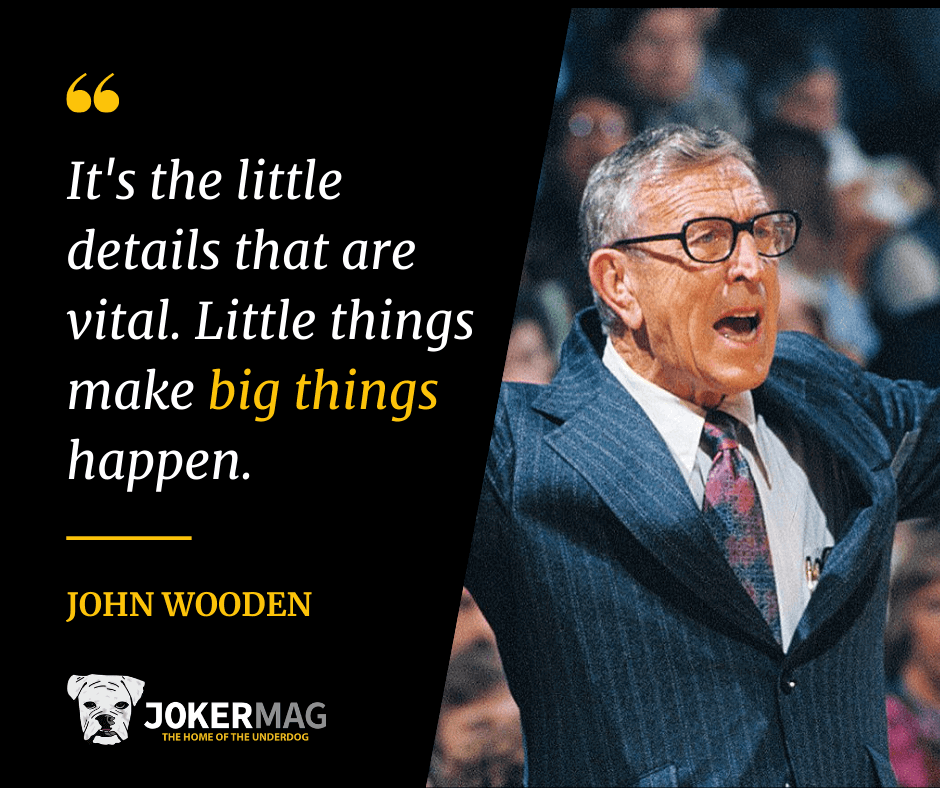 "It's the little details that are vital. Little things make big things happen." – John Wooden
"My personal coaching philosophy, my mentality, has always been to make things as difficult as possible for players in practice, however bad we can make them, I make them." – Bill Belichick
"My responsibility is leadership, and the minute I get negative, that is going to have an influence on my team." – Don Shula
"If anything goes bad, I did it. If anything goes semi-good, we did it. If anything goes really good, then you did it." – Bear Bryant
"I like the challenge of getting players to rise to certain levels, but that's the easy part. The biggest challenge is to get them to believe in what we're doing. They have to understand that it's O.K. to have good days and bad days." – Dawn Staley
"To reach your own goals and dreams, you must learn how to assist others in reaching theirs." – Joe Gibbs
"The strength of a team is determined by the strength of the connections on the team. A great team requires great relationships." – Urban Meyer
"The secret to success is good leadership, and good leadership is all about making the lives of your team members or workers better." – Tony Dungy
"It's not just about working hard, it's about working together. You have to care more about the team than you do about yourself." – John Callipari
"Coaches are like ducks. Calm on top, but paddling underneath." – Ken Hitchcock
Motivational Coaching Quotes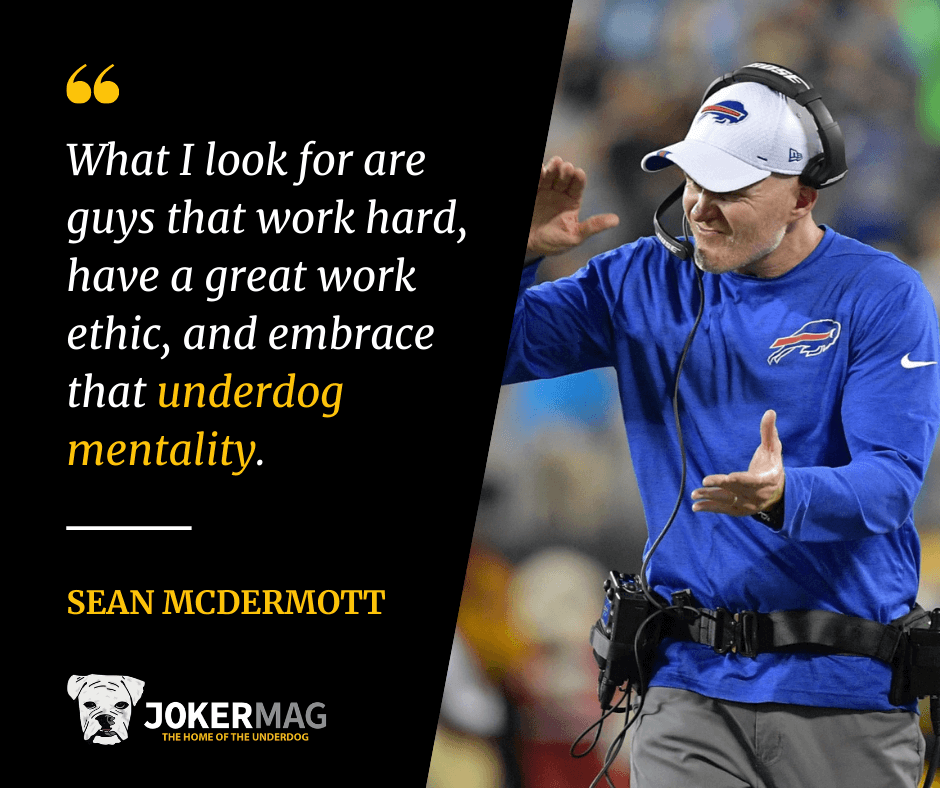 "What I look for are guys that work hard, have a great work ethic, and embrace that underdog mentality." – Sean McDermott
"The difference between a successful person and others is not a lack of strength, not a lack of knowledge, but rather a lack of will." – Vince Lombardi
"There is always someone better than you. Whatever it is that you do for a living, chances are, you will run into a situation in which you are not as talented as the person next to you. That's when being a competitor can make a difference in your fortunes." – Pat Summitt
"A lot of people notice when you succeed, but they don't see what it takes to get there." – Dawn Staley
"Coaches understand that pressure is part of the rush of coaching. The challenge of trying to outplay your opponent is part of the fun, the adrenaline, the preparation, seeing your team evolve. It's why coaches become coaches." – Jill Ellis
"Success isn't something that just happens – success is learned, success is practiced and then it is shared." – Sparky Anderson
"I became an optimist when I discovered that I wasn't going to win any more games by being anything else." – Earl Weaver
"If you're a manager you can't get frustrated and be emotional. You have to continue to steer the ship, you can't let go of the wheel because who knows where it will go then." – Kirk Gibson
"When life kicks you, let it kick you forward." – Kay Yow
"You're never a loser until you quit trying." – Mike Ditka
RELATED: 43 Most Inspirational Football Quotes of All-Time
Inspirational Coaching Quotes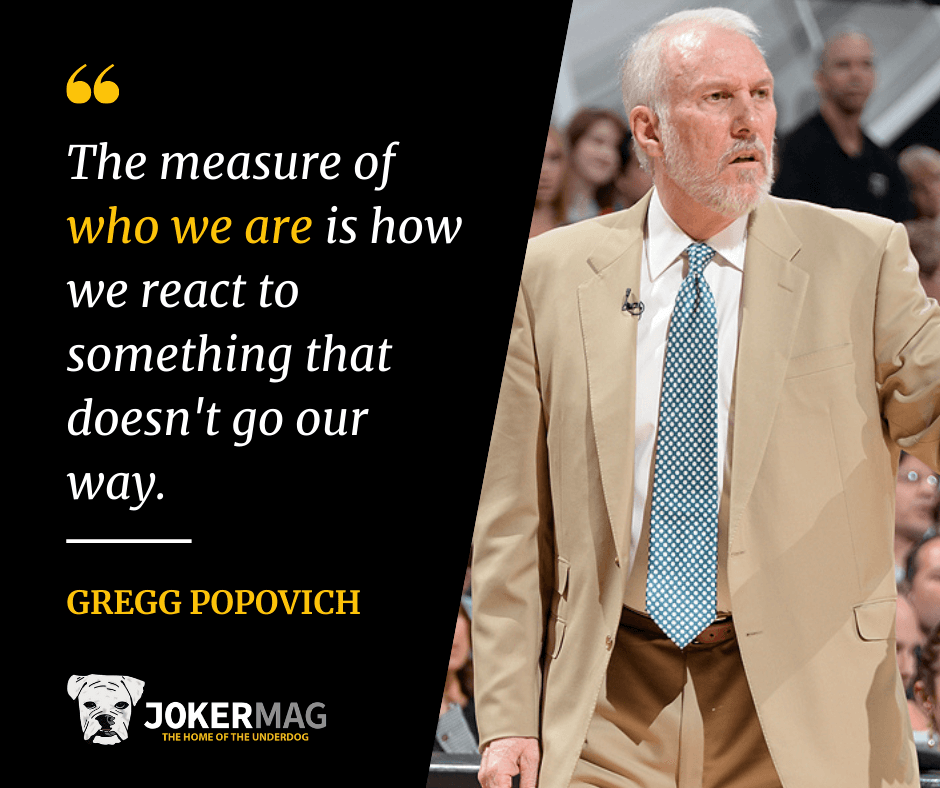 "The measure of who we are is how we react to something that doesn't go our way." – Gregg Popovich
"The will to succeed is important, but what's more important is the will to prepare." – Bobby Knight
"Always keep an open mind and a compassionate heart." – Phil Jackson
"No matter how good you are, you're going to lose one-third of your games. No matter how bad you are you're going to win one-third of your games. It's the other third that makes the difference." – Tommy Lasorda
"Imagination has a great deal to do with winning." – Mike Krzyzewski
"Great moments are born from great opportunities." – Herb Brooks
"People who live in the past generally are afraid to compete in the present. I've got my faults, but living in the past is not one of them. There's no future in it." – Sparky Anderson
"There are two pains in life. There is the pain of discipline and the pain of disappointment. If you can handle the pain of discipline, then you'll never have to deal with the pain of disappointment." – Nick Saban
"If you've given the greatest effort that you can expect of yourself, you always get what you deserve." – C. Vivian Stringer
"An individual can make a difference, but a team can make a miracle." – Doug Pederson
Did we miss one of your favorite coaching quotes? Let us know on Twitter!